About Katie - Black Sheer Lace Balconette Bra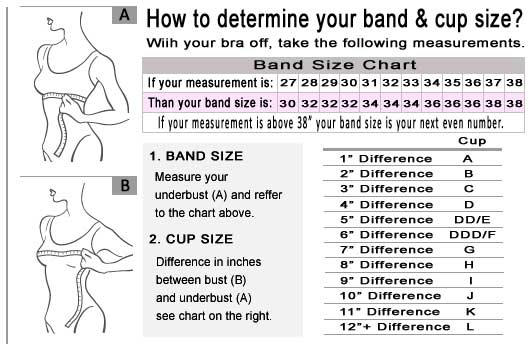 The Katie Black Sheer Lace Balconette Bra just might be that perfect sheer lace bra you've been dreaming of owning for so long. Featuring the best of European design and craftsmanship, this sheer lace balconette style combines comfort and practicality like no other piece of lingerie you've owned before. You'll love the way a pair of soft, adjustable straps provides support without digging against your shoulders. A stunning cubic zirconia in the bra's center catches the light in just the right way to create an elegant, feminine look. Every inch of this breathtaking piece is made from soft, delicate fabric that feels like a dream to touch. This sheer lace bra lifts and separates to create out-of-this-world cleavage that looks so natural. It features a back closure and underwire support. The best part about this sheer mesh balconette bra is that it proves you don't have to give up your love of sexy, ornate bras just to be able to enjoy a little bit of comfort now and then. This style is truly the total package because of the way it balances beautiful design and uncompromising comfort.


Why purchase a sheer mesh bra and a sheer lace bra when you can enjoy a design that combines the best of both styles? This look is edgy and seductive in all the right ways. You'll love how easy it is to wear this sheer lace balconette under dresses, tank tops, sweaters and blouses. It definitely adds just the right amount of shape under any type of cut or fabric. You can count on it to help you achieve a polished, vivacious silhouette for special occasions or daily wear. Of course, this is also the perfect sheer mesh bra to save for specials nights at home. You will embody the beauty of midnight each and every time you slip this smooth design over your skin. Its dressy look and comfortable design make it a great candidate for becoming your go-to piece of sexy lingerie. The Katie Black Sheer Lace Balconette Bra is about to make all your dreams of finding a comfortable and dependable sheer mesh balconette bra come true!

Available in sizes: 32C, 32D, 32DD, 32DDD, 32G, 34B, 34C, 34D, 34DD, 34DDD, 36B, 36C, 36D, 36DD, 38B, 38C, 38D.