About Emilly - Light Cream Padded Balconette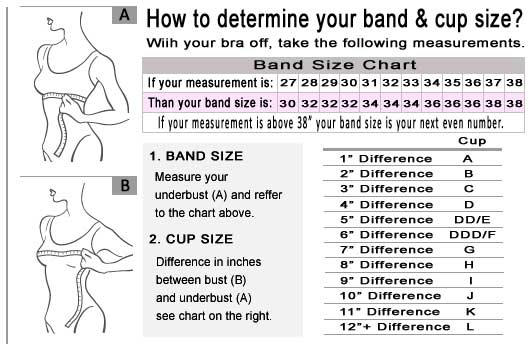 The Emilly Light Cream Padded Balconette Bra is that sexy light cream bra that every woman needs to own. This padded balconette bra provides all the coverage and comfort you could ever dream of. You'll love the way it sculpts and lifts your curves so effortlessly.


There is just something about the soft, luminescent fabric of this bra that will make your skin look brighter than ever. The result can only be compared to that glow you get from being in love. Every woman has struggled with the task of finding a push up balconette that doesn't poke into her skin or put stress on her shoulders. This beautiful design shatters all expectations by providing a smooth, comfortable fit that doesn't quit. You'll adore the way the thick shoulder straps on this push up balconette bra feel like pillows against your skin. The smoothness of the cups ensures that you won't be forced to deal with lumps, bumps or creases showing up beneath your favorite tops. In fact, this bra will provide you with a natural-looking, invisible lift that makes every top fit you just a little bit better. You're about to discover that nothing makes skin come alive quite like a touch of satin.

The Emilly Light Cream Padded Balconette Bra is a perfect sexy light cream bra for brides to wear under their wedding gowns. It will disappear perfectly beneath the bust of your beautiful gown as you walk down the aisle. The stunning embroidery that is worked into the fabric of this bra creates a dressy look that will make you feel like a queen. The big perk to this bra is that it can also transform into a simplistically sensual piece of lingerie when it's time for the wedding gown to come off! Of course, this design is also simple and understated enough to serve all your needs during a typical day at the office. Are you looking for an easy way to put together a classy, timeless lingerie ensemble? Match this fabulous bra with an Emilly panty. Are you ready to put on a bra that will make you feel like you're swimming in luxurious satin sheets every time you put it on? Embrace the finer things in life when you grab this sexy light cream bra.

Available in sizes: 34DD, 34DDD, 36D, 36DD, 36DDD, 38D, 38DD, 38DDD.