About Paola - Light Beige Sheer Balconette Bra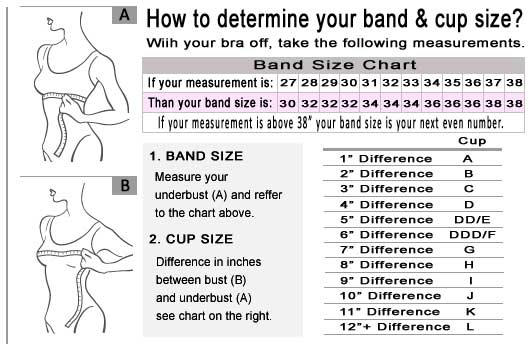 The Paola Light Beige Sheer Balconette Bra is as tempting as a spoonful of your favorite dessert. You will agree that this sheer lace bra is as sweet as the taste of peaches and cream as soon as you slip it on. The bra's carefully sewn structure is designed to offer a sexy whisper of support. Its sheer design makes it virtually undetectable under clothing. It is the perfect choice to wear with all those impossibly sheer items in your wardrobe. You'll love the way this light nude bra looks with camisoles, shirts, dresses, and blouses. It gives women the rare versatility and discreetness that comes from wearing a light but not white bra. Of course, this sheer embroidered balconette bra is also the perfect way to bare your soul in the bedroom. Its titillating mix of flesh and fabric provides the perfect prelude to any romantic encounter. You'll appreciate how this bra's sheer and shimmering fabric leaves very little to the imagination. Despite a lack of fabric coverage, you won't feel vulnerable or unsupported while you prance around in this sexy little number. A set of shape-creating cups gives a woman the support she needs to feel confident and supported when it counts most.

This is one sexy posh bra that lets a woman's figure do all the talking. A series of embroidered embellishments paints a trail of lacy flowers over a woman's most intimate areas. A sexy little bralette is the perfect way to enjoy straddling the line between sexy lingerie and a practical bra. An unlined bra provides unparalleled levels of comfort and freedom. You'll relish the way this bra's balconette style carefully lifts and separates breasts. The transparent nature of the bra offers the perfect amount of teasing. It would be a shame to spoil this bra's illusion of transparency by pairing it with boring cotton underwear. You can keep the sexy enigma going by pairing this sheer lace bra with a flirty pair of Paola Light Beige Sheer Hipster Panties, Thongs or High Waist Bikini. Women everywhere agree that the only thing more fun than going bare is wearing the Paola Light Beige Sheer Balconette Bra.

Available sizes: 32C, 32D, 32DD, 32DDD, 32G, 34B, 34C, 34D, 34DD, 34DDD, 36B, 36C, 36D, 36DD, 38B, 38C, 38D.