About Pamela - White Lace Sheer Bra Balconette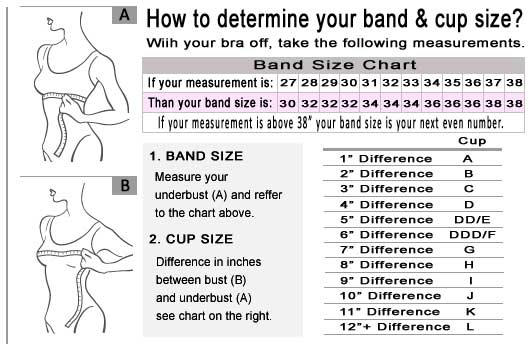 White lace sheer balconette bra cut gives the best of both worlds with the classic lift feature of the push-up bra, plus the added the low cut demi cups. With the ultra feminine With this white lace sheer bra, the classy and comfortable no longer need to be mutually exclusive. The white sheer balconette bra combines both comfort and originality to create the optimal diva design; ideal for everyday wear.

The delicate lace material of this balconette white bra gently accentuates your cleavage and shows off your natural look. Underwire shaping provides natural lift and offers extra support. The balconette style cups make this bra perfect for pairing up under low necked tops, allowing you to tastefully show your bossom. Slip on this bra and experience the sensation of a smooth fabric, designed to gently conform to your body's natural contour. You can wear this bra confidently without having to worry about any lines or bumps appearing underneath your clothing.

The balconette bra style is the ideal choice when looking to get that extra lift while maintaining an overall elegant style. Like the push-up style, the balconette functions to flatter all different body shapes and sizes. The unlined, allover lace cups feature an intricately designed flower pattern, adorned with a touch of ruffles around the edges. Vertically cut cup seams give extra support offering a nice balance of the balconette bra. The straps are wide-set, making them ideally positioned for wide-necked tops.

This fine piece of elegant lingerie makes an excellent addition to a lingerie collection. Pair up this classy white lace bra with Pamela White Sheer Bikini Panties, Hipster Panties,Thongs or High Waist Panties..


Available in sizes: 30D, 30DD, 30DDD, 30G, 32D, 32DD, 32DDD, 32G, 34B, 34C, 34D, 34DD, 34DDD, 36B, 36C, 36D, 36DD, 38B, 38C, 38D.