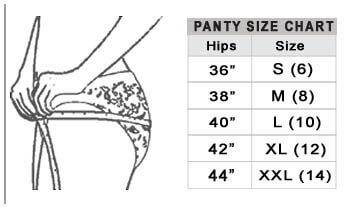 Katriane Pink With Polka Dots Bikini Panties will bring out your lover's sweet tooth! Every time your sweetheart looks at you in this pair of pink dotted panties, it will make them think of cotton candy, bubble gum and lollipops! The soft pink with polka dots panties are delicate, representing innocence and purity. This combination of sugar and spice and everything nice comes to the mind when he sees you in these pink lace bikini panties!


The pink dotted panties are made of imported fabric and created with top quality detailed finish. The middle section of the panties has a pastel and sweet salmon pink color, with tiny white dots covering the entire section. The crotch also has an overlay of a fine mesh lace design, with a touch of filigree floral accents. The hips with exquisite lace mesh pattern, appearing fragile and dainty, but the high quality material gives them a strong and sturdy construction. The panties with mesh back add a dash of naughty style, making sure they aren't too sweet for your sweetheart!


The panties look like a confectionery creation of the ideal dessert! The perfect bon-bon snack for your sweetheart, and you're the tempting morsel. Your lover's mouth will water when they see you in these fine-spun lacy lingerie garmeant. The panties with mesh back are almost too decadent, and sinfully delicious! You can add another enticing treasure by purchasing the matching Katriane Pink Dotted Lace Full Coverage Bra. The bra will complimeant the panties and add the finishing touch, making this the perfect final course for your lover!
91% nylon, 4% spandex, 5% cotton.
Available in sizes: S - Small, M - Medium, L - Large, XL - Extra Large, XXL - Extra Extra Large (2XL).