About Olivia - Golden Olive Smooth Bikini Panties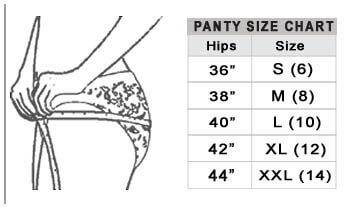 Shimmer and Strut in the OLIVIA Golden Olive Smooth Bikini Panties
Take a walk on the smooth side with the OLIVIA Golden Olive Smooth Bikini Panties. There is nothing brief about the comfort and satisfaction these satin briefs will provide you with. Gorsenia's sleek, shiny panties offer seamless construction that is designed to contour and flatter every shape. Your curves will be caressed by stretch fabric that is trimmed with a decorative stretch band. You'll love enjoying the freedom to wear everything from clingy dresses to your favorite pair of comfy yoga pants. These low cut panties feature satin gloss and elegant stretch lace trimming around the edges to add a femininity to your look.
These satin panties feature a sparkling rhinestone accent that will make you feel like a sexy queen. Every inch of fabric has been engineered to glide effortlessly with your skin to make you feel secure and supported. Of course, the sleek nature of this design means your skin will have the chance to breathe. Whether you plan to keep this sexy lingerie under wraps or strut around, the olive and golden tones of the panties will shimmer with every move you make. You'll enjoy the way the sexy front cut is balanced by ample back coverage.
Whoever said that feeling radiantly sexy has to feel uncomfortable? It's time to add a pair of satin panties to your lingerie drawer that are as comfortable as your favorite pair of cotton underwear and sexy enough to make you feel like a goddess. Be sure to pair these luscious satin briefs with the matching OLIVIA Golden Olive Sheer Full Coverage Bra Olivia Balconette Bra.
Available in sizes: M - Medium, L - Large, XL - Extra Large.