About Beige Padded Balconette Bra - Macchiato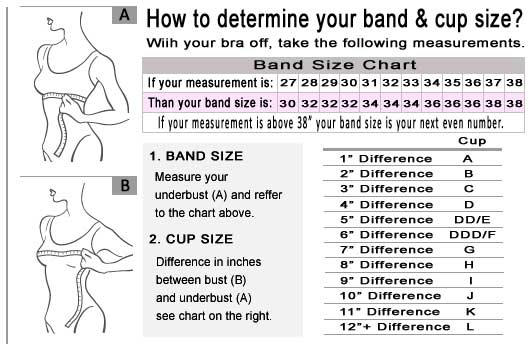 The Macchiato Beige Padded Balconette Bra features a one of a kind style with its luxurious outer cup floral design, lace inspired outlines and the finishing touch of the added cute and sexy delectable bows. The luminescent sheer tulle fabric adds a touch of shimmer and brings out this bra's beautiful macchiato beige color.

This elegant bra isn't just made to impress through its gorgeous beaming beige color and sexy design, but it also offers the most comfort and best support you could receive through a bra. The inner cups of this lingerie piece is made of soft comfy smooth cotton and the spandex in this bra makes it fit pleasantly leaving your breasts feeling comfortable and snug. The bra's shape design and stretchy spandex also offers a precise yet very comfortable fit around your torso and underarms without an unpleasantly tight feeling. This bra is an excellent choice for ladies with larger sized breasts because it provides loads of support. It separates the breasts nicely with perfect width in between the breast cups while still giving them a perfectly rounded and lifted perky appearance. This bra features an impressive amount of support that will naturally pull the tension out of larger breasted women's' back, neck and shoulders. The full built-in wiring around the sides of this bra's shape defying cups, sturdy clasps in the back and its fitted straps combined provides your breasts with superior support. Its comfortable sleek no-slip straps adjust surprisingly easily to fit your personal upper torso shape and size. These well-fitted straps are made to stay in place, even through exertion. The Macchiato Beige Padded Balconette Bra is specially designed to fit to perfection in every way. Its perfectly shaped cups lift the breasts giving them that sexy, irresistible perky popping effect. The push-up effect without padding of this balconette bra is one that is certainly admirable.

This stunning piece of lingerie gives off a beautiful attractive feminine look that is sure to please, but despite it's attractive delicate appearance with its lovely lace embroidery and decorative tulle , this classy and comfortable bra is very durable and should retain its original structure and lifting ability nearly a lifetime when given proper care.

Available in sizes: 32DD, 32DDD, 32G, 34D, 34DD, 34DDD, 34G, 36C, 36D, 36DD, 36DDD, 36G, 38C, 38D, 40C, 40D, 40DD.