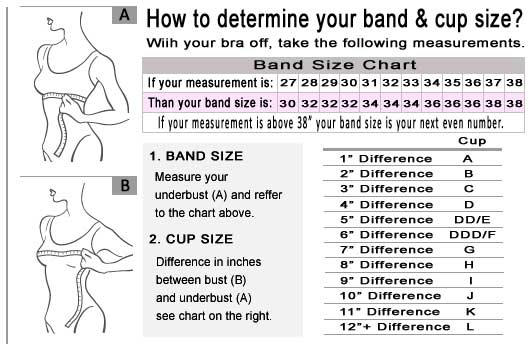 Having bras in different colors is really what can make your underwear drawer feel a little more adventurous. For those looking for a pink sheer bra or a sheer lingerie set there's no better place to start than with the Claudia Pink and Lilac Sheer Bra.

This bra, as the name claims, is an eye-catching fuchsia pink, but it's also accented with lilac flowers that will draw the eye. A balconette style bra model provides more than enough support for any woman while still making sure your breasts are comfortable as well as sexy. Part of a lingerie set, you can pair this bra with panties in the same sheer style, but it will work just as well with a thong or boy shorts. The key is to find something that you find comfortable, and which works for your particular style.

In addition to being a beautiful piece of lingerie, the Claudia Pink and Lilac Sheer Bra is a high quality piece of lingerie. While it might look like just another fashion bra at first glance, it's been carefully assembled from the finest materials on the market. The cups are soft against your skin, and the elastic band and the shoulder straps were built with comfort as well as beauty in mind. The goal was to create a bra that makes you feel beautiful, but also to make a bra that you could wear from the time you get up to the time you go to bed without any unnecessary discomfort. In a world where you too often have to choose between looking good and feeling comfortable, this bra sees no reason to compromise on either front.

Just as there's no reason to choose between style and comfort, there's no reason this bra can't fulfill a number of different roles. While you shouldn't wear it to the gym or out for a jog, this bra works just as well for those going to school or to work as it does for an evening out paired with something that has a plunging neckline. It's a bra that can be worn for a number of different events, and that makes it an even better value than it already was.

Extra row of hook and eye closure start from sizes: 32DDD,34DDD, 36D, 38D, 40B.

Available in sizes: 30D, 30DD, 32C, 32D, 32DD, 32DDD, 32G, 34B, 34C, 34D, 34DD, 34DDD, 34G, 36B, 36C, 36D, 36DD, 36DDD, 36G, 38B, 38C, 38D, 38DD, 38DDD, 40B, 40C, 40D, 40DD.