About Brigitte - Grey Lace Push up Bra: 30D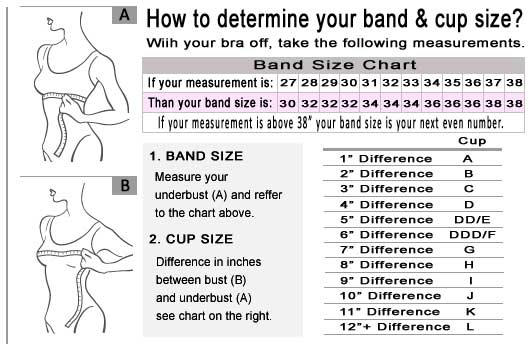 BRIGITTE Light Grey Lace Push up Bra is a fantastic choice for women having a taste for white and beige lingerie. This push up bra is offered in light grey with calm salmon original prints, not visible under light clothing. Grey color lingerie is practical due to two factors: it will always stay in a desired shade of grey unlike snow white bras that have a tendency to change the shade after a while. Another advantage of having a grey bra is you can wear it both under light or dark colored clothing - the color will not be affected by another color fabric.

Brigitte push up bra looks awesome at women with fair complexion, especially if you have red or brownish hair. The stretch lace surrounding the cups adds to the rich and flavorful appearance, looking great both under the shirt and under the sheets.

Subtle sheer bow between the cups is a great tasteful addition, makes the bra a complete lingerie item.

You can adjust and remove the straps to your liking. Straps are embroidered with subtle shiny stitches.

This luxury lace push up bra is light and breathable. Bands made of stretch lace only let the air go freely around your underarms and back, it is also easy to refresh it rapidly the night before busy day. The bra dries quick.

Like other push up bras by Ava, this also has removable padding hidden in cotton pockets of the cups. You can remove them when you need it or add even extra padding for any occasion.

This lace push up bra will definitely fulfill its role as a comfortable support. Made with European quality, made as a limited edition, is now available worldwide. What a steal!

Available in sizes left: 30D, 32B, 32DD, 34D, 34DD, 34DDD, 36D, 38B.