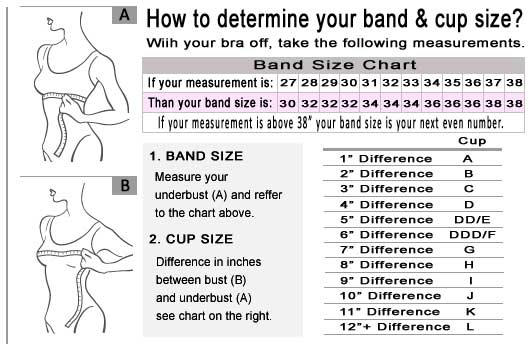 The Bella Rosa Lace Push-up Bra has a construction particularly favorable to women with wide set breasts as it has all the features supporting splayed breasts: demi-cut with shorter underwires, triangle shape center bridge with a wider bottom, a side seam on the bra band and the padding that pushes the bust upward and a bit to the center. Also the bra straps are typically positioned for women with rather wider shoulders.


Lace push-up bra in a full bloom featuring top quality French floral embroideries - amaranth pink roses on each cup, dancing around black skeletal leaves and other graphics. The scalloped top part of sheer embroideries finished with silky light grey embroideries resembling gentle waves.


Cute amaranth satin bows sitting on each apex and in between the cups, matching the rose embroideries. Rectangular clear grey rhinestone hanging from the middle bow, surrounded by six crystal rhinestones, three on top and three on the bottom.


Shimmering bra straps - glistening with smooth light grey surface. Decorated with repetitive soft threads in matching color. Bra straps are fully adjustable and also removable, if you decide to replace them with any clear ones on special strapless outfit occasion.


The bra comes from a limited Bella Rosa edition, designed by Gorsenia - a Polish designer lingerie. All the bra parts made from top quality French fabrics, sewn with detailed perfection. Match with adorable matching grey bikini panties with same subtle embroideries and extra thin fabric on the back. Bella Rosa lace push-up bra and Bella Rosa lace balconette bra belong to the same collection, offering different features with given style. While the balconette's construction gives a lift toward the chin and separates the breasts, this lace push up bra also centers the bust in the middle. Choose the style that flatters your body type best.


Available in sizes: 30D, 30DD, 30DDD, 32B, 32C, 32D, 32DD, 32DDD, 34A, 34B, 34C, 34D, 34DD, 34DDD.