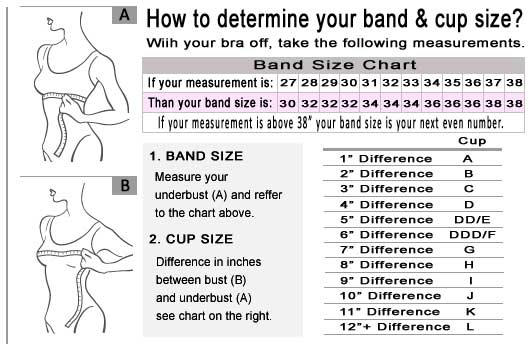 Having a perfectly fitting lace push up bra in woman's wardrobe is a must. Bra that is comfortable and at the same time has all the features of a sexy underwear. Mocca lace push up bra by Ava is described as one of the most comfortable bras, even among women with so called splayed breasts, as the wide center bridge of this bra successfully positions wide set breast.
The position of underwires provides amazing comfort and wider bands hide extra armpit bulges. The bra band is elastic with super soft fabric, excellent for most sensitive skin. Perfect stitching and perfect finish.
Colors of this bra wonderfully create a subtle and elegant appearance. Grey color is in soft shade and the light and delicate pink print beautifully dances around the cups. Lace finish on the top part of the cups is very decorative and lays smoothly, becoming a seamless decoration of this bra.
This lace push up bra is very girly, however still made with European top quality fabric. If you are a fan of underwear that is unique and lasts for a long time, this is a bra for you. Especially if pastel colors are your usual choice. Available in US only at Lacy Hint.


The bra is available in sizes: 30D, 30DD, 32B, 32C, 32D, 32DDD, 34A, 34B, 34C, 34DD, 34DDD, 36B, 36C, 36D, 36DD, 38B, 38C, 38D.