About Emmanuelle - Black Full Cup Sheer Bra: 32D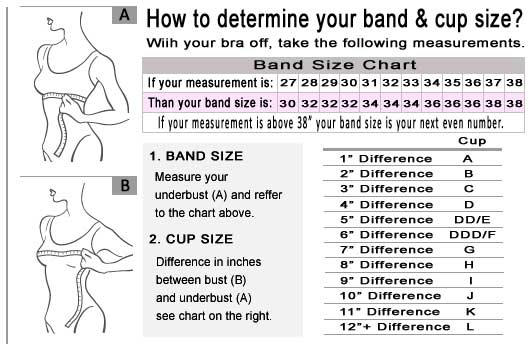 Maximize your sexiness and you comfort at the same time with the Emanuelle Full Coverage Black and Red Sheer Bra. This incredible designer bra is made of delicate tulle and guipure lace, and the see through upper sections of the cups are embroidered with a one-of-a-kind floral pattern. The black and red colors combined with the elegant design make it erotic but sophisticated, and you can never go wrong with that combination.

Along with its embroidery, the Emanuelle comes with a decorative ribbon accent and pretty, decorated straps. Because it's a full cup bra, it's perfect choice for women of any bust size, small or large, who are looking for comfort and wear-ability from their lingerie. Larger cups come with wider bra straps for the best support and comfort. This bra will make you feel like a glamorous courtesan in the bedroom at night, but the adjustable straps and even sides also make it functional for during the day. Despite the undeniably fancy design, it never shows lumps under your clothing, which is a fabulous quality in a luxury bra. Wear it under a sexy blouse or little black dress, and it is sure to add some enticing allure to a night on the town.

When matching your Emanuelle Full Coverage Black and Red Sheer Bra, you can have fun deciding just how sexy or sensual you want to be. This lingerie is great for every day glamour or for racy special occasions. The Emanuelle Black and Red Bikinis are available in both low rise and high waist styles, and they help create a soft and comfortable lingerie set that will make you feel like a movie star. And if you really want to heat things up for him, the Emanuelle Black and Red Thongs are available in both regular and Sensual Sheer variety. These will help you rock an incredibly sexy look that's hard to resist.

Alluring yet delicate, the Emanuelle Full Coverage Black and Red Sheer Bra is for the woman who knows what she wants. This designer bra is classy but undeniably sexy. It will indulge you with embroidery and lace and turn him on with its semi-sheer softness. The luxurious feeling of this bra against your skin is sure to inspire many passionate nights in your boudoir to come.

Available in sizes: 30D, 30DD, 32D, 36B, 36C, 36D, 38B, 38C, 38D.