About Aurore - Pink Lace Push Up Bra: 32B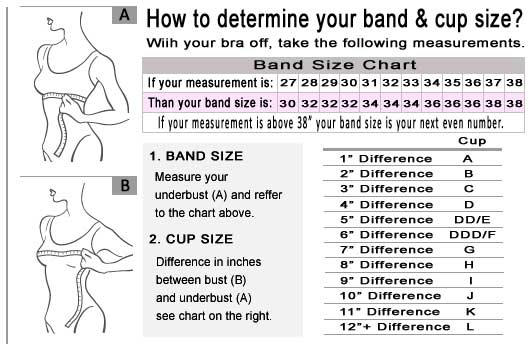 Flirty and feminine in powder pink, the Aurore Floral Lace Push up Bra is the perfect choice if you're looking for functional lingerie that will make you feel girly and fun no matter what you wear on top of it. This designer bra is made entirely of lace, with a floral pattern and ribbon accent that give it a classy but glamorous feel.

It may look pretty and delicate, but the Aurore comes with remarkable durability you might not expect from a fashionable embroidered bra. The wide, even straps and the firm cups lift and support your breasts, and the elastic sides fit snugly under your clothes. This means that even women with a large bust size can get all the comfort they need for work, play, and special occasions. The straps are removable, easy to be exchanged with the clear straps. Pairing your pink lace bra with a summer sundress is even easier or even wear it under a strapless gown. Also removable are the pad inserts, so you have control over how curvy you want to go, and you can tailor the silhouette to your personal needs. It might be soft and floral in design, but no matter how you choose to wear your Aurore bra, you are sure to look sexy.

If you want to match your Aurore Floral Lace Push up to the same shade of powder pink panties, you can try the Aurore Floral Lace Boyshorts. Your ultra-feminine look in lace lingerie will leave you spoiled with comfort and beauty and it's perfect for when the dress comes off, and you want to get a little more romantic in the bedroom. The gentle pink color lends a sweetness to the sexy fantasies your amazing cleavage can provide.

Whether you're in your clothes or out of them, the Aurore Floral Lace Push up Bra will make you feel feminine and beautiful. It's the perfect designer bra for women who don't want to sacrifice elegance for support. The sensual lace will make you feel like a princess even if you wear it under a t-shirt. And at the end of the day, it's sure to delight your knight in shining armor.

Available sizes left: 32B, 32D, 34C.