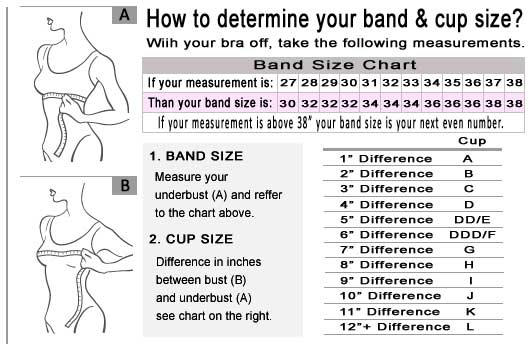 Products in the Custom Order category are ordered from the designer on request basis. When you purchase these pieces of lingerie we ask for them to be handmade as a single piece just for you.
Enjoy the extended catalog of styles that are unique in any part of US.
When these beautiful pieces arrive in the US from overseas, we expedite the shipping to your hands.
This bra knows how to keep everything lifted, separated and in the right place. However, its delicate and whimsical look will make you feel like you're drenched in fresh-picked flowers from a summertime meadow. The beautiful lace flowers on this bra steal the show. They are carefully stitched using European detailing. Of course, these lovely flowers do more than simply add a flirty touch to this bra. They also add a small amount of coverage to cups that are otherwise perfectly transparent. The end result is a very finished, polished and prim look that is so rare to find.
This pink sheer bra features the classic balconette design that so many people love because of the way it provides such amazing structure. The fit of this bra is beyond secure. It's all held tightly in place via a hook-and-eye closure. In addition, the straps on this bra have been carefully designed and constructed to offer just the right amount of lifting power. They feel so soft and natural against the shoulders. The straps on this design are fully adjustable.
The beautiful touches of this bra continue when you turn around and take a look at what's happening in the back. This beautiful bra has been designed with a lacy, transparent back to ensure that everything feels cool and breezy. Say goodbye to any fears about feeling stuffy or compressed while wearing a bra that is meant to provide structure. This flower-drenched design manages to check every box when it comes to form and fit.
Rest assured that every inch of this bra has been constructed using top-tier materials and impressive European techniques. This European-made pink sheer bra simply does not belong in the same category as any of the fashion bras you'll find on the market today. The fact of the matter is that this bra is every bit as strong and resilient as it is beautiful and dainty. It's easy to think that a bra this beautiful could simply be a fashion piece. However, it was designed and constructed for performance and support. That means it can be worn as a daily bra and stand up to long hours.
This beautiful pink sheer bra can be paired with matching panties to create a very lightweight lingerie set. This bra is extremely easy to wash and dry due to its lightweight nature. In addition, it's the perfect bra to pack away for a trip where you'll be wearing lots of outfits that require a perfect silhouette. It also works nicely as a daily staple.
Sizes: 28D, 28DD, 28DDD, 28G, 28H, 30C, 30D, 30DD, 30DDD, 30G, 30H, 32B, 32C, 32D, 32DD, 32DDD, 32G, 32H, 34B, 34C, 34D, 34DD, 34DDD, 34G, 36B, 36C, 36D, 36DD, 36DDD, 38B, 38C, 38D, 38DD.