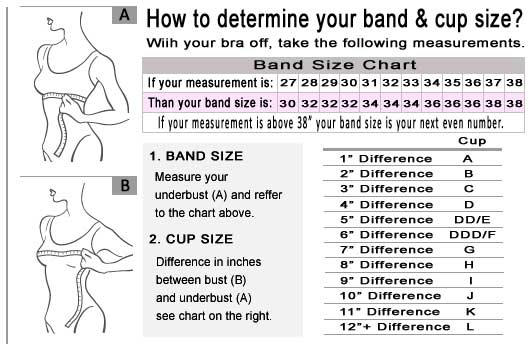 Products in the Custom Order category are ordered from the designer on request basis. When you purchase these pieces of lingerie we ask for them to be handmade as a single piece just for you.
Enjoy the extended catalog of styles that are unique in any part of US.
When these beautiful pieces arrive in the US from overseas, we expedite the shipping to your hands.
Feel like you're dancing in a field of flowers every plus size bra. This very big pink bra offers a way to pull off a very dainty look. See through cups that are covered in beautiful floral accents create a seamless, flawless silhouette. Take a moment to appreciate the way the vines crawl up and down the cups on this exceptional piece of lingerie. The bra's cups have been carefully constructed to create a very structured, secure fit. The frame successfully lifts, separates and gives shape to the bust area. Lace scalloping lines the entire bottom portion of the bra. The top portion of the cups is bordered by subtle and understated lace stitching. This is a lightweight, airy bra that is truly substantial. The beautiful lace flowers that are featured all throughout the cups bring a touch of summer to any day of the year.
This full figure sheer bra is rare because even the back is sheer. However, the careful design and construction of this bra ensure that the entire piece stays securely in place and provides lasting comfort. The closure on the back of the bra uses a hook-and-eye design. The straps on this bra deserve credit when it comes to holding everything together. While these straps appear subtle, they are actually powerhouses that lift everything securely and help to keep it all in place. They do it all while being extremely soft to the touch. These straps are fully adjustable.
It's not every day that a pink full figure sheer bra that's made with European craftsmanship shows up. This is that bra. The fabrics that are used to create this look simply must be felt to be truly appreciated. They are worlds away from what you'll find when you shop for fashion lingerie from typical retailers. Few pieces of lingerie are made with such precision, expertise and craftsmanship. Of course, the comfort offered by this European-made bra is what really makes it stand out from the sea of bras out there. It rests softly against the skin and provides support that lasts and lasts. The bra will keep its shape and structure through countless wears and washes.
This full figure sheer bra can be paired with matching panties to create a gorgeous, summer-inspired lingerie set. Washing and drying this bra are both simple. In addition, this piece is ideal for packing away for trips. Choose it as an everyday bra that makes you feel beautiful wherever you are or keep it in your lingerie drawer for special days.
Sizes: 32H, 34G, 34H, 34I, 34J, 36DDD, 36G, 36H, 36I, 36J, 38DD, 38DDD, 38G, 38H, 38I, 38J, 40B, 40C, 40D, 40DD, 40DDD, 40G, 40H, 40I, 40J, 42B, 42C, 42D, 42DD, 42DDD, 42G, 42H, 42I, 42J, 44B, 44C, 44D, 44DD, 44DDD, 44G, 44H, 46B, 46C, 46D, 46DD, 46DDD, 46G, 46H.