About Mint - Green Sheer Balconette Bra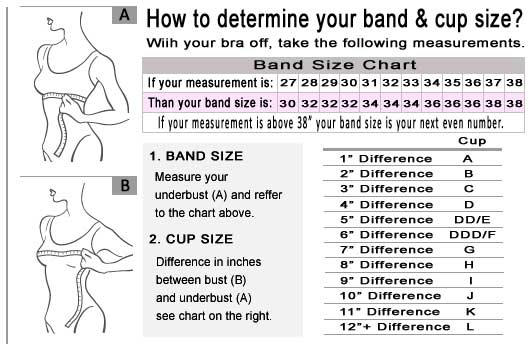 Products in the Custom Order category are ordered from the designer on request basis. When you purchase these pieces of lingerie we ask for them to be handmade as a single piece just for you.
Enjoy the extended catalog of styles that are unique in any part of US.
When these beautiful pieces arrive in the US from overseas, we expedite the shipping to your hands.
The Mint - Green Sheer Balconette Bra is truly a breath of fresh air for anyone looking for beautiful bras that are beyond comfortable to wear! The mint-inspired color of this bra is bright and cheerful. It looks great against any skin tone. The bra features an underwire design that holds up two beautiful cups that are drenched in green lacework. These sheer cups offer amazing sculpting power and support. This bra features a classic balconette design that lifts, separates and accentuates the bust. It does a great job of creating structure and holding everything in place. However, you don't have to worry about the discomfort that sometimes accompanies rigid bras. This green wonder delivers a refreshingly comfortable and natural fit. The transparent nature of this bra makes it a dream to wear underneath a wide variety of fabrics. Little touches like subtle scalloping along the underwire and a mint bow in the center of the cups give this bra a very finished look.
This exceptional green bra is made by hand in Europe. The straps can be fully adjusted. What's more, the straps on this beautiful design can also be removed. That means that this is a top choice if you're looking for a green bra with removable straps to go with a particular dress. The back of this bra is opaque. It features a hook-and-eye back closure. A bra like this doesn't come around every day. This shade of green is unique in the lingerie world. What's more, the careful lace detailing that is splashed along the front of the cups is extremely unique. Each thin ribbon of lace has been carefully thought up and applied to create a truly rich and high-end look. The extreme craftsmanship behind this bra is very obvious at first look. The quality of this bra becomes even more apparent as you explore the texture of the fabric with your fingers. There is a nice balance of firmness and silkiness to be found here. The fabric used to create this bra is highly breathable and durable.
This very sheer bra can be paired with green panties to create a one-of-a-kind lingerie look. Its lightweight quality makes it a great bra to tuck into an overnight bag for a vacation. The festive green shade of this bra makes it a really great piece of lingerie to take along on holidays to exotic, warm destinations. It is also practical enough to simply wear as an everyday bra on those days when you want a little dose of mint under your clothing. Don't forget that this bra can be turned into a strapless green bra if you're shopping around for a special bra to go under a special dress or top.