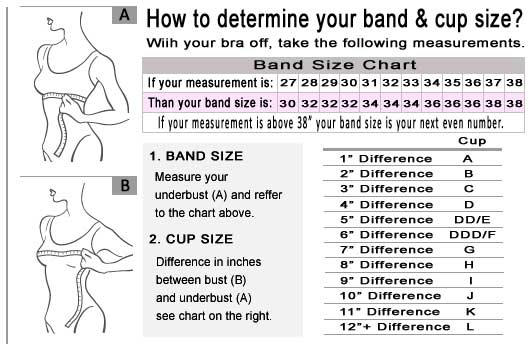 Products in the Custom Order category are ordered from the designer on request basis. When you purchase these pieces of lingerie we ask for them to be handmade as a single piece just for you.
Enjoy the extended catalog of styles that are unique in any part of US.
When these beautiful pieces arrive in the US from overseas, we expedite the shipping to your hands.
They say you should never leave home without a mint in your purse. The same advice should be followed when it comes to a mint bra. This plus size green bra is a lightweight, gorgeous extra large mesh bra that delivers a dose of cool mint. The see-through cups on this bra are peppered with intricate lacework. Swirls of lace and fern-like embellishments bring beauty, grace and dimension to this look. This is an amazingly delicate piece of lingerie. However, this extra large sizes bra has been crafted to deliver amazing resiliency and strength. The bra's cups have been created to naturally lift, separate and sculpt the bust. An underwire design creates a nice frame that holds the cups in place and shapes the entire look. The bra also features subtle scalloping at the ridges and a gorgeous bow between the cups. The fit and comfort of this sheer bra are truly rare.
The Mint - Green Sheer Bra Plus Sizes stands out because of its fresh, vivid hue. However, the unique and beautiful look of this bra is far from the best thing about it! Make no mistake about the fact that this is a bra that works. It is made from hand using fabrics that have been chosen for durability, resiliency and beauty. In fact, this bra is about the furthest thing from the flimsy and highly breakable fashion lingerie that is so common today. This bra can stand up to wear after wear without losing its shape or coming apart by its threads. It must be said that this bra is comfortable to wear. The fabric used is soft to the touch and feels completely natural against the skin. This bra definitely succeeds at holding everything in place. However, it does so without creating any sensations of pinching, pushing or tugging. That is especially true when it comes to the bra's straps. These straps appear thin and delicate at first glance. However, they have actually been carefully designed to support the rest of the bra and prevent any sagging or bunching from occurring. The straps sit comfortably on the shoulders. What's more, they can be adjusted as needed to create what feels like a truly custom and one-of-a-kind fit.
This fresh-as-mint extra large mesh bra should not be skipped if you value lingerie that offers beauty and true support. It can be paired with a matching panty to build a gorgeous and custom lingerie look that you simply can't find anywhere else. The bra's lightweight nature makes it a dream when it comes to washing it and drying it. Of course, it's also a perfect option when searching for a fun bra that can be packed in an overnight bag and taken along for a getaway.
Sizes: 32H, 34G, 34H, 34I, 34J, 36DDD, 36G, 36H, 36I, 36J, 38DD, 38DDD, 38G, 38H, 38I, 38J, 40B, 40C, 40D, 40DD, 40DDD, 40G, 40H, 40I, 40J, 42B, 42C, 42D, 42DD, 42DDD, 42G, 42H, 42I, 42J, 44B, 44C, 44D, 44DD, 44DDD, 44G, 44H, 46B, 46C, 46D, 46DD, 46DDD, 46G, 46H.