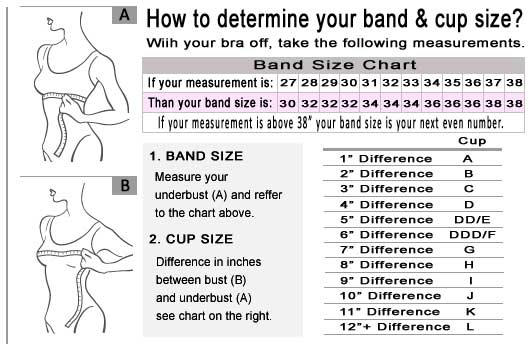 Products in the Custom Order category are ordered from the designer on request basis. When you purchase these pieces of lingerie we ask for them to be handmade as a single piece just for you.
Enjoy the extended catalog of styles that are unique in any part of US.
When these beautiful pieces arrive in the US from overseas, we expedite the shipping to your hands.
The Good Girl - Deep Purple Sheer Balconette Bra comes to the rescue for those times when a bra simply can't be seen. This transparent bra is like a ninja when it comes to providing support without giving itself away. Of course, there's no mistaking the exceptional and substantial design of this bra once you feel the way it fits. It features removable, adjustable straps and an underwire component that knows how to do its job. It all comes together to create the most comfortable fit imaginable. This bra is totally uplifting and flattering. It delivers the illusion of going without a bra without any of the unease of giving up support and structure. The fact that the straps of this bra can be removed only adds to the possibilities. This design is truly better than bare!
The cups on this ultra sheer bra feature fan-shaped floral accents with alternating petals of black lace. It has a peek-a-boo keyhole between the cups just above the underwire band. The band beneath the cups wraps around to the back and leads to a hook-and-eye closure. This sheer bra offers incredible strength in a deceptively light package. In fact, the delicate nature of this bra is actually its secret strength. It manages to hold and lift the bust with such natural ease that it's easy to forget that it is even there.
It takes expert European craftsmanship and truly impeccable materials to create a bra like this one. The intricate detailing of this bra is apparent from first glance. Everything from subtlety scalloped edges to soft-as-petals straps have been planned and pulled off to perfection. Don't confuse this ultra sheer bra with the flimsy throwaway lingerie that is so common at retail stores. This is performance lingerie that can be worn regularly when true support and comfort are needed. This is a high-quality, beautifully made bra that is impressive to see in person. What's more, the sensation it creates against the fingers can only be described as being as soft as butterfly wings.
The Good Girl - Deep Purple Sheer Balconette Bra can be paired with purple panties to create a very royal, beautiful lingerie set. This lightweight bra is very easy to wash and dry. It is a perfect choice to pack along for a weekend away or a special event that requires a slinky, nearly invisible bra. This is the ultimate bra to wear when you don't want to look or feel like you're wearing a bra at all.
Sizes: 28D, 28DD, 28DDD, 28G, 28H, 30C, 30D, 30DD, 30DDD, 30G, 30H, 32B, 32C, 32D, 32DD, 32DDD, 32G, 32H, 34B, 34C, 34D, 34DD, 34DDD, 34G, 36B, 36C, 36D, 36DD, 36DDD, 38B, 38C, 38D, 38DD.