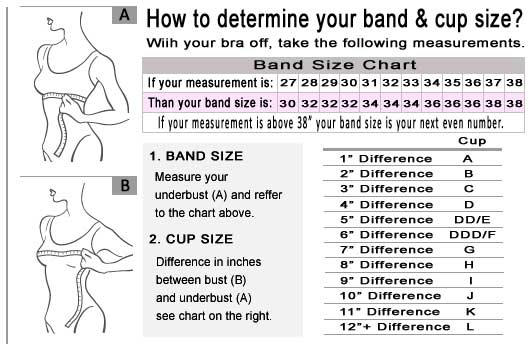 Products in the Custom Order category are ordered from the designer on request basis. When you purchase these pieces of lingerie we ask for them to be handmade as a single piece just for you.
Enjoy the extended catalog of styles that are unique in any part of US.
When these beautiful pieces arrive in the US from overseas, we expedite the shipping to your hands.
The Renown balconette might just be the ultimate black see through bra. This little number delivers big when it comes to lifting, separating and supporting the bust in ways you didn't even know were possible. This imported design features an underwire component that feels like it's barely there. However, it succeeds at delivering an amazing level of structure and holding everything in place. Make no mistake about the fact that this seemingly delicate bra can stand up to whatever you throw at it. It will keep its shape and deliver a comfortable fit wear after wear. It is designed to create a streamlined look under any type of top. There's finally an ultra sheer bra in the balconette style that delivers high performance. That means that this bra delivers the impressive cleavage that the balconette design is so famous for creating.
This ultra sheer bra has what is essentially a see-through design. That doesn't mean that this look isn't a substantial piece of lingerie. Delicate, thin swirls of lace throughout the cups help to bring some texture and dimension to the bra. The lacework on this bra consists of vines and buds that are subtle, abstract and impossible not to fall in love with! Black lace lines the tops of the cups from side to side. In addition, the black underwire at the bottom portion of the bra helps to add a dash of dramatic elegance.
How can a bra that's barely there work so hard to keep everything looking good? The secret is in the impeccable European craftsmanship and top-tier materials used in the construction of this bra. Every detail has been orchestrated to perfection. The straps on this bra appear dainty, thin and lightweight. While they certainly do appear fabulously lightweight, they are actually designed to create the support and rigidity needed to keep everything in place. What's more, these straps help to create supreme comfort at the shoulders. It really is possible to have support that doesn't budge without suffering from strain and digs when you get your hands on this ultra sheer bra.
The lightweight nature of this sensational bra makes it a dream to wash, dry and wear over and over again. It goes without saying that a bra as light as this is easy to toss into a weekend bag and bring along for trips or special events. You can pair this deliciously sheer balconette bra with a matching sheer black panty to create a perfect lingerie look instantly. In fact, doing so is the best way to go if you're looking for an ultra sheer bra with panties that will disappear under a smooth, form-fitting dress.
Sizes: 28D, 28DD, 28DDD, 28G, 28H, 30C, 30D, 30DD, 30DDD, 30G, 30H, 32B, 32C, 32D, 32DD, 32DDD, 32G, 32H, 34B, 34C, 34D, 34DD, 34DDD, 34G, 36B, 36C, 36D, 36DD, 36DDD, 38B, 38C, 38D, 38DD.