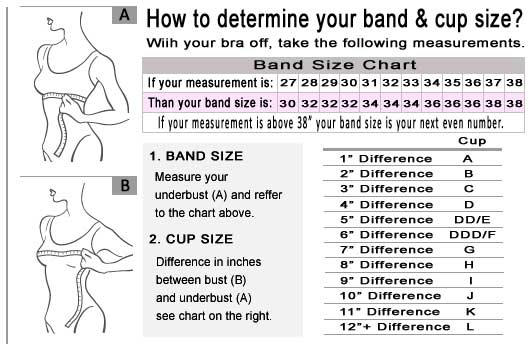 Products in the Custom Order category are ordered from the designer on request basis. When you purchase these pieces of lingerie we ask for them to be handmade as a single piece just for you.
Enjoy the extended catalog of styles that are unique in any part of US.
When these beautiful pieces arrive in the US from overseas, we expedite the shipping to your hands.
You're going to want to try out some salsa moves in the mirror once you try on the Spicy Salsa - Maroon Lace Balconette Bra for the first time. This beautiful red lace bra with a balconette design is comfortable, flattering and just plain fun to wear! It is a perfect option when looking for an unlined red balconette bra that offers tons of natural-feeling support. What's more, the fit of this bra creates a totally natural and confident look under any type of clothing. The straps on this red balconette are removable. They are designed to bring that ideal balance of strength and softness. That means that you'll be comfortable whether you keep them on or detach them.
It's impossible to talk about this impressive red lace bra without discussing just how supportive and structured its cups look and feel. These are cups that are designed to keep everything high and in place. Of course, they are every bit as beautiful as they are impressively designed. The cups feature generous lacework and lace edges. They are slightly split in the middle to create a severe balconette look. A dainty maroon bow in the center adds a touch of sweetness. The beautiful lace that covers the cups continues all throughout the bra and wraps around to the back. The back of this bra features a single hook-and-eye closure. The clasp is durable and easy to work. Everything comes together on this red lace bra to create a flattering, contour-building fit. An exceptional amount of care has been put into planning every inch of this design. It is crafted by hand using European expertise. In addition, fine materials and quality lace are used to ensure that this bra will last and retain its fit and feel through many wears. A bra with structure doesn't have to be uncomfortable. This design works with your curves instead of trying to fight against them when creating a neat, polished look. This bra looks great alone or under clothes.
This stunning red lace bra is a natural choice for anyone looking for a balconette design for daily wear. It has what it takes to endure long days at the office and long nights at play. Of course, nobody will blame you if you feel inspired to try some salsa moves out on the dance floor after seeing the vivacious color of this bra in person. Its lightweight nature makes it easy to wash and dry. Pair it with matching panties to create a lingerie set that is delicate and durable without missing a step.
Sizes: 28D, 28DD, 28DDD, 28G, 28H, 30C, 30D, 30DD, 30DDD, 30G, 30H, 32B, 32C, 32D, 32DD, 32DDD, 32G, 32H, 34B, 34C, 34D, 34DD, 34DDD, 34G, 36B, 36C, 36D, 36DD, 36DDD, 38B, 38C, 38D, 38DD.