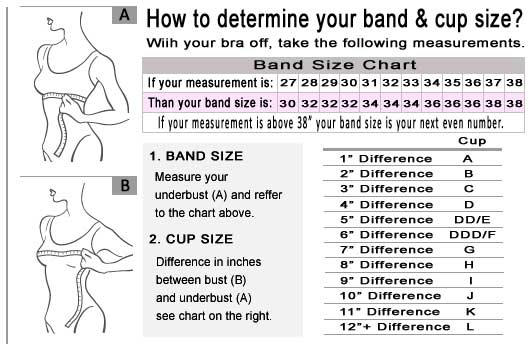 Products in the Custom Order category are ordered from the designer on request basis. When you purchase these pieces of lingerie we ask for them to be handmade as a single piece just for you.
Enjoy the extended catalog of styles that are unique in any part of US.
When these beautiful pieces arrive in the US from overseas, we expedite the shipping to your hands.
The Pacific Opal - Turquoise Sheer Bra Plus Sizes invites you to embrace your mermaid side. Get ready to glisten in a Pacific-inspired bra that instantly brings to mind visions of beach vacations and nights in luxurious cabanas. This bra is beautiful, unique and sophisticated beyond compare. Its opal-inspired hue is bright and shiny. The cups on this bra are sliced in half by opaque fabric and gorgeous lacework. It delivers a perfect combination for anyone looking for a big sheer lace bra that truly offers tons of support. The underwire design of this unlined full figure bra provides structure and definition. Fully adjustable straps work to ensure that this bra can be customized to make everything fall into place correctly. The bra gets its finishing touch from the hook-and-eye clasp at the back that is so durable.
This unlined full figure bra is truly a work of art. Its beautiful hue is like nothing else that exists in the lingerie world. Its uniqueness is owed to the fact that this bra is made by hand in Europe. Top-tier lace and fabric have been used to create this look. What's more, expert fabric construction is behind every last stitch and detail on this bra. The fabric used for this bra is extremely soft and cool against the skin. In fact, it sits so softy against the skin that it's easy to forget that you're fully covered and protected. The same goes for the feel of the straps on this bra. They are extremely smooth and soft. These straps deliver endless support without any fear of digging or compressing. A gorgeous pink tassel situated between the cups on this bra serves as a playful, fun focal point.
This is an unlined full figure bra that works under a wide variety of cuts and fabrics. It succeeds at disappearing under tops, dresses and more. However, it does a lot of work behind the scenes to ensure that the bust stays lifted, separated and in place. The lightweight nature of this beautiful bra should not detract you from selecting it as a bra for daily wear. Rest assured that this look can provide the comfort and support to get through the day. What's more, it allows for so much freedom of movement while keeping the bust in a sculpted, steady state.
The Pacific Opal - Turquoise Sheer Bra Plus Sizes can be paired with matching panties to create a beautiful lingerie set. This bra's lively, bubbly nature makes it an ideal choice if you're looking for a bra for a special vacation. It is truly rare to find a bra that is so fun to wear that can also perform like support lingerie. This unlined full figure bra promises to keep its form and shape throughout countless wears and washes.
Sizes: 32H, 34G, 34H, 34I, 34J, 36DDD, 36G, 36H, 36I, 36J, 38DD, 38DDD, 38G, 38H, 38I, 38J, 40B, 40C, 40D, 40DD, 40DDD, 40G, 40H, 40I, 40J, 42B, 42C, 42D, 42DD, 42DDD, 42G, 42H, 42I, 42J, 44B, 44C, 44D, 44DD, 44DDD, 44G, 44H, 46B, 46C, 46D, 46DD, 46DDD, 46G, 46H.