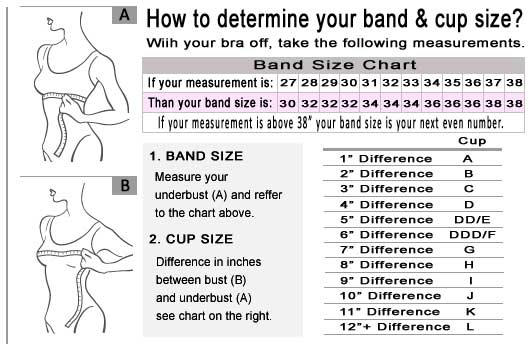 Products in the Custom Order category are ordered from the designer on request basis. When you purchase these pieces of lingerie we ask for them to be handmade as a single piece just for you.
Enjoy the extended catalog of styles that are unique in any part of US.
When these beautiful pieces arrive in the US from overseas, we expedite the shipping to your hands.
The Your Angel - White Sheer Balconette Bra is easy to fall in love with because of its fun floral look and flirty, innocent vibe. The body of the bra is covered in large white flowers made from lace. The petals peek out beyond the lines just above and below the cups. In addition, smaller lace flowers are pinned throughout the cups. These beautiful lace flowers also trail up the straps. The end result is a perfectly feminine look that will make you feel like you're wrapped in petals. It would be easy to talk about how beautiful this bra is for days. However, it's actually the performance of this see through bra that makes it stand out.
The Your Angel - White Sheer Balconette Bra is a true treasure as far as a white sheer bra for daily wear goes. It is comfortable enough and light enough to wear with a wide variety of tops. It creates an amazing silhouette under everything from cotton to lace. The construction of this bra finds itself in that perfect category between practical and theatrical. Its fit makes it easy to forget that it is nearly fully transparent. Its beauty makes it easy to forget that it has been designed using the best that European craftsmanship has to offer.
The cups on this white sheer bra bring everything together. They feature the full coverage that the balconette look is famous for offering. That means that this see through bra should not be missed by anyone looking for a bra with full, rounded cups. The straps on this bra also stand out. While they are perfectly adorable, these straps should not be seen as decorative elements. The straps on this bra have actually been carefully designed to secure the cups in place and ensure that nothing shifts out of place. They manage to do it all without digging into the skin or creating pressure. The back portion of the bra fits around the back like a hugging band. It features a single clasp that offers just the right mix of security and resistance. Subtle scalloping along the back gives this bra a very finished and polished look. It's easy to see that no detail has been spared in the construction of this amazing balconette bra.
This balconette bra makes a perfect daily bra. Its sheer style and classic white fabric make it the ideal bra for both work and play. The fact that this bra is so easy to wash and dry adds to its appeal. Of course, something really magical happens when you pair this white sheer bra with matching white Your Angel panties.
Sizes: 28D, 28DD, 28DDD, 28G, 28H, 30C, 30D, 30DD, 30DDD, 30G, 30H, 32B, 32C, 32D, 32DD, 32DDD, 32G, 32H, 34B, 34C, 34D, 34DD, 34DDD, 34G, 36B, 36C, 36D, 36DD, 36DDD, 38B, 38C, 38D, 38DD.