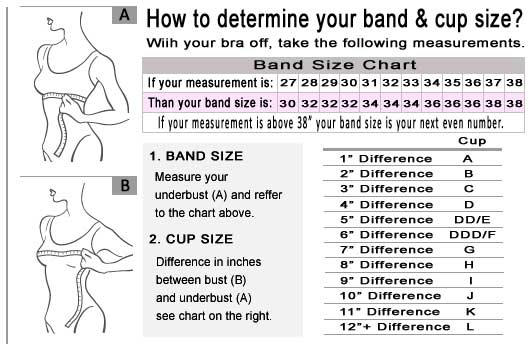 Products in the Custom Order category are ordered from the designer on request basis. When you purchase these pieces of lingerie we ask for them to be handmade as a single piece just for you.
Enjoy the extended catalog of styles that are unique in any part of US.
When these beautiful pieces arrive in the US from overseas, we expedite the shipping to your hands.
The Your Angel - White Sheer Bra Plus Sizes impresses with its perfect mix of sheer accents and solid support. The cups on this white see through bra deserve special attention. In fact, each cup can only be described as a work of art! The bust on this design features pink and white floral accents that seem to float. Large transparent lace flowers are cut into the top portion of the bra. In addition, beautiful petals peek out from just below the cups. The sheer cups on this bra are given structure and held in place by a carefully designed frame. Don't forget to glance at the beautiful straps that pull the whole look together. Petite flowers are pinned to the straps to create a very whimsical, garden-inspired look. A design like this can only be pulled off using expert European craftsmanship and top-tier materials. The fabric and lace used in this design deliver impeccable quality. They prove that lightweight materials don't have to be flimsy. The way the Your Angel bra feels against the skin is something like a mix between rose petals and butterfly wings.
The fit of this plus size sheer bra is rare. It has been designed to wrap around the bust with precision and create a very flattering silhouette. The way such a delicate and lightweight piece of lingerie can offer such structure is a thing of wonder. In fact, the cups have been carefully constructed to deliver lifting support and strategic separation. It's easy to be dazzled by what's happening in the front of this bra. However, it's important to take a look at what's happening in back to see how it really all comes together. The back panel of this bra features an opaque band that has been designed to create a firm, controlled fit. The heavy-duty, quality clasps ensure that this bra stays on and stays put once everything has been snapped into place. That means you can move around with ease knowing that this bra has your back. Leave those worries about shifting, sagging and stretching behind.
Some bras are just more fun to wear than others. This is one of those bras! This angelic, floral full figure sheer bra offers everything. It delivers beauty, comfort and support in a romantic package. This is the perfect plus size sheer bra to wear on those days when you just need to feel beautiful. Its floral accents and sheer, soft texture create the perfect way to feel feminine in a snap. The Your Angel bra can be paired with white Your Angel panties to create a graceful lingerie set.
Sizes: 32H, 34G, 34H, 34I, 34J, 36DDD, 36G, 36H, 36I, 36J, 38DD, 38DDD, 38G, 38H, 38I, 38J, 40B, 40C, 40D, 40DD, 40DDD, 40G, 40H, 40I, 40J, 42B, 42C, 42D, 42DD, 42DDD, 42G, 42H, 42I, 42J, 44B, 44C, 44D, 44DD, 44DDD, 44G, 44H, 46B, 46C, 46D, 46DD, 46DDD, 46G, 46H.