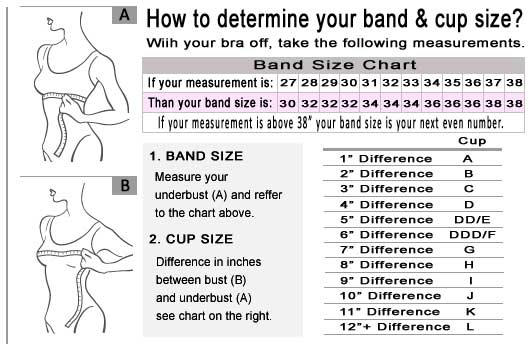 Products in the Custom Order category are ordered from the designer on request basis. When you purchase these pieces of lingerie we ask for them to be handmade as a single piece just for you.
Enjoy the extended catalog of styles that are unique in any part of US.
When these beautiful pieces arrive in the US from overseas, we expedite the shipping to your hands.
What would you do if you had one night to spend in Venice? The Night in Venice - Navy Blue Lace Bra can make you feel like you're enjoying an enchanted evening among the waterways and canals of this famed Italian city any day of the week. The beautiful lace and fabric of this bra are as deeply blue as the waves of the Adriatic Sea. The cups are covered in dark, semi-transparent lace that is etched with floral accents. Scalloped lace borders every inch of the cups. A shiny bow stands in the center of the cups to bring a touch of classic sweetness to the look. In addition, the transparent lace that covers the front of the bra also wraps around to the back.
The back of this navy blue collar bra makes it unlike any other bra out there. However, the collar that wraps around the neck is tied in back with a beautiful blue strand that forms a bow and trails down the back. The finished look is elegant, dramatic and unexpected. There's no need to worry about everything staying where it should. Careful consideration has been given to creating a stunning bra that is as functional as it is stunning.
This lace collar bra is made using beautiful, high-end materials and time-honored European craftsmanship. Every stitch has been carefully plotted to allow for the most comfortable fit. What's more, this bra delivers true support with help from carefully defined cups and strategically designed straps. Rest assured that this bra will stay in place. The same goes for the beautiful lace collar that serves as the signature for this navy blue bra.

Night in Venice - Navy Blue Lace Bra is a navy blue bra that defies all expectations. You don't have to paddle to Venice in order to enjoy this beautiful piece of lingerie. However, it is a great piece to pack for a vacation to anywhere. It is rare to find so much beautiful lace and intricate craftsmanship in a single piece of lingerie. This design stands out because it isn't intended to disappear into the background like the average bra. In fact, showing off this bra as part of an outfit is extremely encouraged. It is so fun to play around with finding different tops to show off the lace collar and bow that are featured on this bra. In addition, this bra can be used exclusively as a piece of lingerie that never sees the light of day. It can be paired with blue lacy panties to create a seamless lingerie set.
Sizes: 28D, 28DD, 28DDD, 28G, 28H, 30C, 30D, 30DD, 30DDD, 30G, 30H, 32B, 32C, 32D, 32DD, 32DDD, 32G, 32H, 34B, 34C, 34D, 34DD, 34DDD, 34G, 36B, 36C, 36D, 36DD, 36DDD, 38B, 38C, 38D, 38DD.