About Macy - Lilac Lace Full Cup Bra: 34C, 40C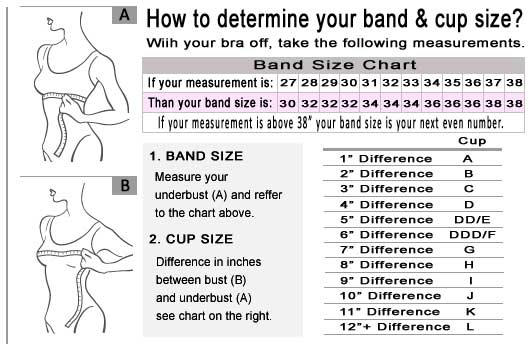 With so much focus on trying to look good sometimes the fact that real women have to actually wear the bras being sold in stores is something that gets forgotten. For women who have larger busts than average who want something modest and elegant instead of sexy the MACY lilac full cup bra might be the answer to your prayers.

The MACY lilac full cup bra is a full coverage bra, which is something that women who need big breast support will certainly find much more comfortable than the barely-there support many other bras offer. Just because it's a bigger, full cup bra it doesn't mean this model from MACY is lacking in accoutermeants. While it is a big cup bra, this model uses top quality lace fabric and boasts embroidered cups and straps. Light colored and lovely, with flower details to add a special decorative touch, it will vanish seamlessly behind most work clothes. That doesn't mean it can't be worn in a night out as well, but it's not a bra that will pair well with plunging necklines so often common to many dresses.

On the more practical side of things though, this bra has several hidden tricks that well endowed wearers will no doubt be grateful for. While the cups are lined with soft material that will be gentle on your breasts, there is also hidden boning along the sides to lend added support. The shoulder straps are also reinforced, which can make all of the difference when it comes time to find a comfortable way to wear a bra.

Women with larger busts face a lot of issues when it comes to fashion, but there's no reason that you shouldn't have elegant, comfortable lingerie just like any other woman out there. Unfortunately there are so few options for women who have larger breasts because of both the needs their bodies have, and because they're just less common than women with smaller busts. Being unique is not something that women who need more support should be punished for though, even though that is often the case. That's why the MACY lilac full cup bra is here to save the day!

Available in sizes: 34C, 34D, 34DD, 34DDD, 36C, 36D, 36DD, 36DDD, 38C, 38D, 38DD, 38DDD, 40B, 40C, 40D, 40DD, 40DDD.