About Black Sheer Bra Light Padding - Mallory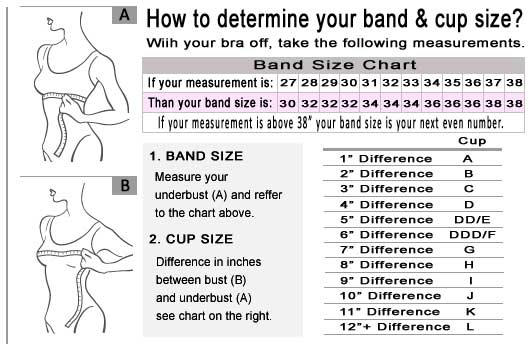 Mallory Black Sheer Bra by Vena features one of the best bra construction in the European bras market. Its biggest asset are cup underwires constructed to fit wide set breasts without the risk of pinching and pressing against the skin tissue. Women of all sizes rate this black bra high as it gives almost full coverage with a hint of classic beauty that sheer top of the cups offer.

Women with breast heavy and hard "to yoke" it call it their "best bra" that offers highest comfort combined with keeping the round and natural shape. The extra support on the side of cups help to gather breasts from outer parts, the sheer part is classy and not over exposing. All cup lining made of breathable cotton. Silky bra band fabric stretches lightly for comfort and stretch sheer tulle on the inside part of a band props up the soft fabric. Large sized bras offer wider bra band to cover extra bulges of skin under armpits, which is the feature full busted women seek the most.

Black supportive bra by Vena is not a risky bra. From the moment you touch it you can feel the confidence that the bra will create. Soft to the touch, invites to try it on right away. Embroideries on sheer panel of this bra feature a bit of floral a bit of fruit themed pattern, definitely not found in any other style.

Bra straps are not removable, the construction right on the strap border is solid and firm, embellished with detailed embroidery. The middle of the bra between cups decorated with smooth and thin ribbon with shiny rhinestones. Truly European cut and styling. Highly recommended.

Match the bra with Mallory Black Bikini panties for a full silky lingerie set.

Available in sizes: 32D, 32DD, 34C, 34D, 34DD, 34DDD, 34G, 34H, 36B, 36C, 36D, 36DD, 36DDD, 36G, 36H, 38B, 38C, 38D, 38DD, 38DDD, 38G, 40B, 40C, 40D, 40DD, 42C, 42D.