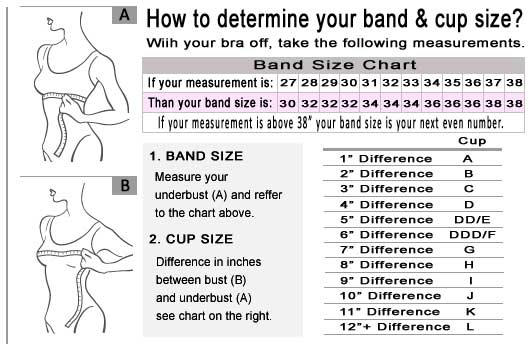 Who says a supportive bra has to be all work and no play? Feel like a living doll when you slip on the Katriane Pink With Polka Dots Full Coverage Bra. This lovely piece will help you get in touch with your girly side and enjoy some serious body confidence.


It features a set of embroidered adjustable straps that allow you to control the comfort and fit of your bra without a lot of fuss or complicated gadgetry. In addition, the bra's band features a double layer of elastic sheer fabric that will hold everything in place and help you move freely without fear. The bra's pale salmon fabric is light enough to wear confidently beneath sheer tops and tees without having to endure the boredom of always using a white bra. You'll love how playful you'll feel wearing a bra that combines tiny dots and large patches of tempting lace. Join the women everywhere who are discovering that adding a polka-dot set to the weekly lingerie rotation is the quickest way to love the way you look and feel.


This fabulous bra offers full coverage you can appreciate under virtually any kind of shirt or dress. It is designed to flawlessly support and accentuate even the fullest of busts. You'll love how the bottom portion of the bra features light cushioning for maximum comfort. If you're looking to create a polka-dot set that will be the bright spot of your lingerie drawer, simply pair this bra with the KATRIANE Pink With Polka Dots Bikini Panties to create an enchanted ensemble.


Available in sizes: 30DDD, 30G, 32D, 32DD, 32DDD, 32G, 32H, 34D, 34DDD, 36B, 36DD, 36DDD, 38B, 38C, 38D, 38DD, 38DDD, 40B, 40C, 40D, 40DD.