About Sheer High Waist Brief White - Pamela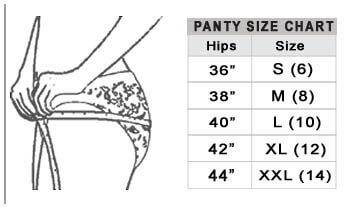 These sexy high waisted panties give you the best of both worlds with their superior comfort, fuller coverage and added sensual designs. This high waist brief lingerie piece gives you a more defined shape and more coverage than your average panties giving you all of the confidence you need to strut your stuff. These panties are perfect for concealing areas of your stomach and love handles that you may be self conscious about. These high waisted panties are also perfect for smoothing out your curves to perfection. Regardless of your body's shape or size, you'll certainly feel more confident with this lingerie piece that naturally complimeants your body. Whether you're trying to conceal certain areas of your mid body or better define your curves, these high waisted panties will help you achieve that perfect smoothed out hour glass figure you're aiming for.


This exclusively unique maxi panty style lingerie piece is made of a white silky smooth elastic material that's smooth against your skin and comfortably stretches to embrace your body figure.


These chic and stylish high waist briefs aren't only designed for comfort, support and superior coverage but are designed to give you a look that's just as sexy as the feel of these maxi panties. The front middle section of this lingerie piece features a sexy peekaboo trapezoid shaped cut of sexy sheer material that's embroidered with elegant floral ornameant designs. With exceptional coverage and an attractive design, these sexy peekaboo high waist briefs would be the perfect addition to your lingerie drawer.

Available in sizes: L - Large, XL - Extra Large, XXL - Extra Extra Large.