About Rania - Red Sheer Bra: 40B, 40C, 42DD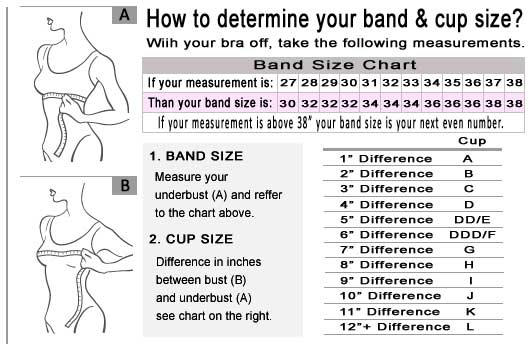 The Rania Red Sheer Lace Bra for Plus Sizes offers support in a beautiful package that straddles the line between practical lingerie and daring intimate attire so perfectly. This versatile, easy-to-wear design definitely puts all other sexy red bras to shame. It offers a form that intuitively fits your curves by providing two defined cups that deliver instant shaping and support.


The Rania Red Sheer Lace Bra for Plus Sizes is the perfect red bra for mature women for so many reasons. You can't discuss the beautiful design of this stunning bra without focusing on the rich hue of carmine red that is sure to give your skin a blush equal to that of rose petals each time you slip it on. Rania sheer balconette doesn't just look amazing. This elegant bra is designed to offer the level of support real women need. You'll enjoy full cups that provide tremendous coverage. The bra's carefully designed cups ensure that you won't expose more than you intend to when wearing various fabric types. However, the lacy design of the cups allows your skin to breathe and avoid the stuffy feeling that so many full-coverage bras create. In addition, this design features sturdy straps that provide the perfect amount of balance to ensure that your bra stays in place. The straps are perfectly proportioned to provide comfort and stability without appearing bulky or imposing. The bottom band hugs your body powerfully to ensure that the rest of the bra stays in place with every movement you make. A gorgeous jewel is placed in the center of the bra as a reminder that this ravishing red treasure is truly fit for a queen. The quality craftsmanship on this large size sheer balconette bra is evident throughout every stitch and detail. It is constructed to fit your body as one cohesive piece that holds and accentuates.


This exquisite bra can be worn alone or paired with matching Rania red sheer lace thongs, bikini panties, hipster panties or high waist brief. You'll love that this bra is lightweight and inconspicuous enough to wear beneath a variety of top styles and fabrics. It makes a perfect treat for you or gift for someone special.

Sizes: 32C, 32D, 32DD, 32DDD, 32G, 34B, 34C, 34D, 34DD, 34DDD, 36B, 36C, 36D, 36DD, 38B, 38C, 38D.