About Ti Amo - Light Cream Push up Bra: 32B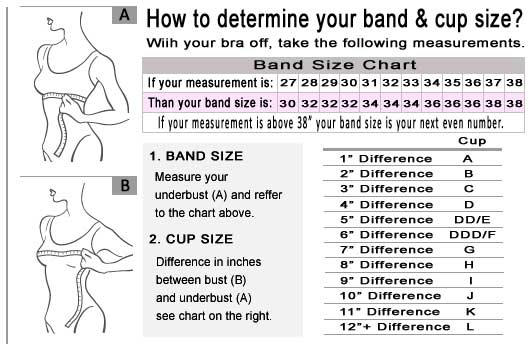 A light-colored, perfectly fitting push-up bra is something that your wardrobe shouldn't really exist without. Cream push-up bra by Gorsenia offers contouring and support that can be essential for your looking best and remaining comfortable at the same time. The bra is both comfortable and inexpensive for the quality and support it offers.

This lace trim bra will become your best friend when you need the invisible uplifting support all day long. It's made from some of the longest lasting, most comfortable microfiber on the market today, embellished with adorable jewelry accent. Neutral colored bras are your necessity and so is the certainty that you will wear it for a long time without material stretching out too quickly.

The Ti Amo Light Cream Push up Bra can be worn as an everyday accessory if you need that confidence and support a push-up can offer in the office. They are comfortable enough to be worn out on the town as well. Whether you're working, going to class, getting drinks with a friend, or planning on spending a night with that special someone the padded bra can help you look and feel your best. Even if no one else knows what you have got under your blouse, that doesn't make you feel any less beautiful for wearing your own little secret.
If you want to get the full effect of one of these bras, pair them with other lingerie that create an ensemble. Panties that shape the waist, or low rise bikini cut panties are available for matching with Ti Amo cream push up bra. While the push-up can do a lot on its own, a full ensemble will have an effect that's more than the sum of its parts.


If you like the ivory cream shade of Ti Amo bra, also search for Ti amo Light Cream Balconette Bra without extra padding, a style that ideally separates and uplifts breasts.

Available in sizes: 30D, 30DD, 32B, 32C, 32DD, 34A, 34B, 34C, 34D, 34DD, 34DDD, 36B, 36C, 36D, 36DD, 36DDD