About Silana - Beige and Blue Push up Bra: 32A, 32B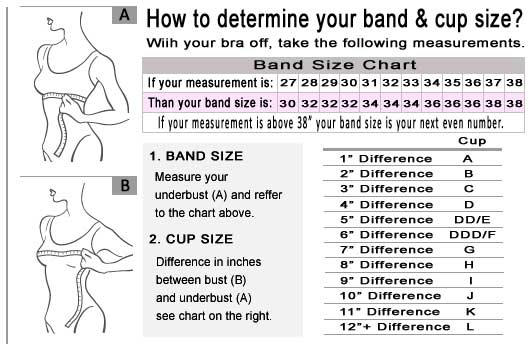 A high quality push-up bra is something every woman should have, especially the ones that are both comfortable and beautiful. Limited edition Silana Beige and Steel Blue Lace Push up is what you are looking for.

The bra itself is a lovely little accessory, with printed blue flowers on the cups and accents up and down the straps. This bra does more than look good though; it is perfectly contoured to fit snugly and comfortably. The cups are also constructed to gather the breasts gently, and to give them a small but noticeable lift. When worn with the right outfit these imported bras can transform a woman's entire look as well as alter her carriage. A push up bra tends to change your posture, meaning that with your shoulders back and your head up you're more likely to appear poised and confident.

While this bra might seem like something you would wear for an evening out, it's actually a very versatile piece of lingerie. It can be worn to class or to work for women who want the extra comfort and support that a push up bra can provide, but it can also be worn out on the town or in the bedroom for a woman who wants to let her hair down and be a little daring. Short of going to the gym this bra can handle nearly anything that comes your way, and it will give you the proper support you need from the time you put it on in the morning to the time you take it off at night.

In addition to offering quality and beauty though, this bra comes in a variety of different sizes. That way no matter what size you are there's something in your closet that lets you show off. As long as you follow the instructions on the label you're sure to have a bra that will last you a long time.