About Frida - Black Lace Push up Bra: 30DD, 32A, 32B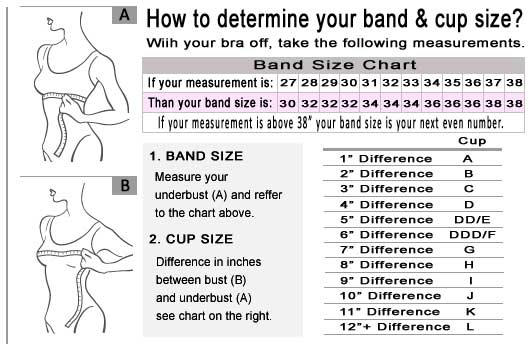 There is something wicked and wonderful about the Frida Black and Purple Lace Push up Bra by Wiesmann. This high-class sheer push up bra promises to mesmerize you from the very first moment you lay eyes on it. It is the perfect choice for a woman seeking a light lift. The bra's removable pads offer a subtle and flattering boost for cleavage. The bra's top half consists of smooth and elegant black fabric. The fabric's natural softness creates smooth and secretive lines under shirts, blouses, and dresses. The bra's lower half is accented with exquisite French embroideries. A secret garden of colorful floral embellishments adds a sense of fascination to the design of this lace padded bra. A fuchsia bow in the bra's center is like the cherry on a sensual sundae. This design is the perfect choice for a woman seeking a sexy change of pace from solid black bras. It offers dependability, comfort, and ethereal charms. It is designed to remain comfortably in place for long periods of wear. No other lace padded bra can contour and accentuate every type of figure quite like this little beauty can.

The Frida Black and Purple Lace Push up Bra is the perfect choice for any woman seeking a lacy push up bra for daily wear and sensual occasions. Giving your cleavage a subtle lift has never been more fun. You can have even more fun wearing this bra when you pair it with a charming pair of dark panties. Slipping on a sleek pair of Frida Black and Purple Sheer Bikini Panties with this low-cut bra is the perfect way to make the floral tulle embellishments pop. Do you want to enjoy the sweetness of the first blush of spring every time you slip into your bra? These purple sheer flowers on a bed of black fabric will delight you all year long. No bra can make a woman's figure blossom quite like this flowery and lacy sheer push up bra can.

Available in sizes: 30B, 30C, 30D, 30DD, 32A, 32B, 32C, 32D, 32DD, 32DDD, 34A, 34B, 34C, 34D, 34DD, 36B, 36C, 36D, 38B, 38C.