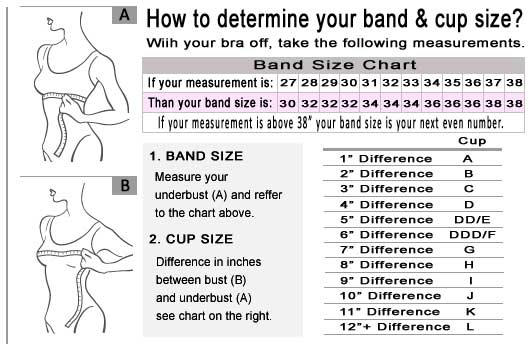 Enjoy the Gentle and Supportive Embrace of the ADRIANA Black Spacer Demi Bra. Your body deserves to experience this smooth and seamless plain black t shirt bra. This breathable bra transforms the way women experience support where it counts the most. It is designed using air pocket technology that prevents breasts from sweating or being constricted. If you're tired of dealing with the hassle of trying to find a bra that offers the level of comfort you need while making you feel womanly and beautiful, it's time to discover the wonder of wearing a spacer underwire bra with air cushioning. This exceptional bra is designed to work perfectly with every woman's wardrobe.


You'll love that this design is smooth and invisible under tight, clingy clothing or silky ensembles. Go ahead and pair this great style with your favorite shirt or dress without worrying about lumps, bumps or visible lines.


The air cushioning in this bra offers unprecedented comfort and support for women of nearly all cup sizes. The design is meant to hug busts of all shapes while creating a smooth silhouette that accentuates a woman's curves without exposing too much. You'll want to make this your daily bra for work and play once you experience how free and fabulous it makes you feel.


Unlike many bulky bras that are designed to offer support, this breathable bra is feminine and dainty. The bra's simple design is accented by three cute and feminine bows. Experience what happens when smart construction meets simple beauty by making this spacer underwire bra the piece of lingerie you count on to support you through all that you do throughout the course of your day.


Available in sizes: 34B, 34C, 34D, 34DD, 34DDD, 36B, 36C, 36D, 36DD, 36DDD, 38B, 38C, 38D, 38DD, 38DDD.