About Christelle - Strapless White Push up Balconette Bra: 30B, 32B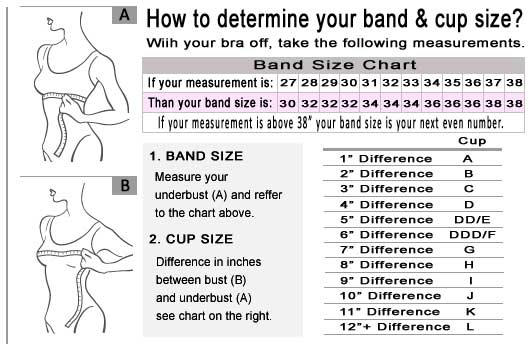 Soft and sleek in a classic white or light cream shade, the Christelle Strapless Push up Balconette Bra uses function and form to give you maximum support along with the amazing cleavage you're looking for. Whether you're dressing up or down, this lovely and comfortable bra is sure to meet your needs for any occasion. This could easily be the underwire padded balconette bra you come to depend on when you want to look your best.

Christelle presents the convertible bra style. Its silicon strips help to secure your bust as it lifts and creates a perfect amount of exposure even without having to wear it with the straps. The removable pads mean that the bra works with every bust size and lets you decide what kind of silhouette you're looking for. Even if you're wearing a tight, strapless dress, this light colored satin bra with microfiber sides will be seamless and snug. Its smooth surface is complemented by royal flowers and a ribbon accent, making it as pretty as it is practical.

The durable form and comfortable shape of the Christelle Strapless Push up Balconette Bra guarantees that it will hold up to any activity and keep its shape all night long. It can make a perfect wedding bra, both in a ballroom and a bedroom. But it's also a lovely and luxurious bra that makes you feel truly sophisticated. When you open your drawer to find reliable white lingerie that is functional and beautiful at the same time, the Christelle Satin Strapless Push up Balconette Bra is exactly what you want to reach for. Wear it with a smooth-fitting thong or bikini so your body will look fabulous in that form-fitting dress you've had your eye on.

With this strapless bra in light nude and white all eyes will be on you. If you want sexy cleavage and a smart silhouette, there's no better strapless bra to rely on for tying your whole outfit together. Available in nude shade, its adaptable features and satin cups are comfortable, convenient, and elegant. The wonderful qualities of this luxurious bra will make it a staple of your wardrobe, and there's nothing more you could ask from your lingerie when you're on the go.

Available in sizes: 30B, 30C, 30D, 30DD, 32A, 32B, 32C, 32D, 32DD, 32DDD, 34B, 34C, 34D, 34DD, 34DDD, 36B, 36C, 36D, 36DD, 38B, 38C, 38D.