About Christelle - Silky Satin Black Thongs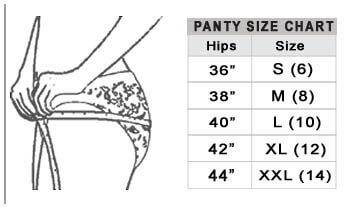 Enjoy a silky surrender every time you wear your Christelle Silky Satin Black Thongs. These black thongs prove that looking flawless doesn't have to feel uncomfortable if you know how to shop for the right design. This gorgeous look provides you with all the support you need to be free and active during the day. Go ahead and slip on your favorite pair of sheer, tight-fitting pants without fear of your panty line betraying you! These silky satin thongs hug your body effortlessly under shirts, shorts, yoga pants and dresses. You'll feel like a sexy magician when you see the way they disappear under even the thinnest of fabrics. They also give you a reason to enjoy taking a spin when you look in the mirror after sliding them on. The design's front and back portion is made of soft, high-quality nylon. You'll adore the way the front portion of this lingerie offers a generous amount of coverage to support your curves in just the right way. Kiss goodbye those days of suffering with thongs that don't live up to your expectations. These silky satin thongs won't cause you discomfort or shred in the wash like so many of the flimsy pieces of cheap lingerie out there on the market today.


The Christelle Silky Satin Black Thongs will remind you of everything that's fun about being feminine. These black thongs are made in Europe. They display the finest craftsmanship and detailing. You'll appreciate the way a silky black finish makes them so versatile and easy to pair with pieces of lingerie you already own. The best part about these thongs is that you don't ever have to take them out of your bedroom to see how magical they are! Go ahead and keep this great design in a special part of your lingerie drawer reserved for hot nights at home. This classic piece of lingerie can be worn alone or used as the centerpiece of an intricate getup. You can also create an irresistible ensemble by coordinating these silky satin thongs with the matching Christelle garter belt and strapless bra.


Available in sizes: S - Small, M - Medium, L - Large, XL - Extra Large.