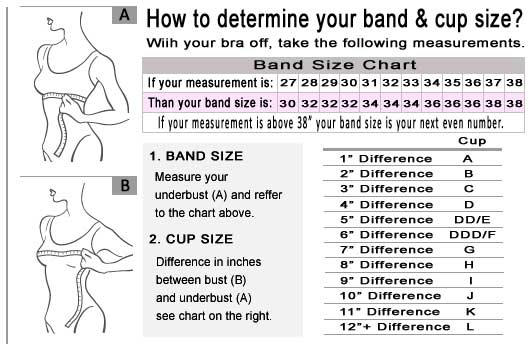 The Jarpol Wireless full coverage bra is designed for women who prefer wireless style, but keep active style of life. Quality lace bra appreciated by European women is now available worldwide through our store. Available in large and extra large sizes, with band reaching size 42.


Women who are attached to sports bras will love the upgrade this lingerie style lace wireless bra will offer. Despite wire-free 4-5" wide bra band, the bra additionally offers security of breast staying in cups all the time. Bra cups are made to fully cover your breasts, leaving no discomfort in between the cups and around them. Lightly lined with cotton to stay comfortable and super delicate sheer mesh under lace overlay. Who said that wireless beige bras have to be ugly and boring. If you are a woman who is used to not wearing underwire bra, and constantly look for a beige bra that is not simply boring, this style will surprise you with the beauty the lace cups offer and the full coverage of the front and back the band gives.


Bra straps are fully adjustable to take the weight off you back and they are wide (3/4" to 1" wide depending on size) to avoid cutting into your shoulders.


Easy to wash everyday bra in light nude looks adorable with a bow embellishmeant and lightweight construction. Perfect to wear under white, black and colorful attire, as beige became a synonym of neutral. Most often purchased together with Zofia Wireless Beige Bra, as both bras present the same quality and functionality.


If you are a fan of t-shirt bras and like to feel "nothing on", this wireless lace full coverage bra is for you. For more conservative women the bra offers full coverage without having to have sagging breasts as many other wireless bras create. Lace decoration adds to its beauty without feeling overexposed.


Available in sizes: 34B, 34C, 34D, 34DD, 34DDD, 34G, 36B, 36C, 36D, 36DD, 36DDD, 36G, 38B, 38C, 38D, 38DD, 38DDD, 38G, 40B, 40C, 40D, 40DD, 40DDD, 42B, 42C, 42D, 42DD.