Are you the type of a woman who likes to give your bras that extra bit of tender loving care? Beautiful bras deserve to be pampered to ensure that they last longer and always provide you with an incredible fit. Unfortunately for most women, the more you try and pamper your bras by washing them, the shorter their lifespans become. This frustrating cycle is one of the biggest bra peeves many women experiences.
Most Drying Options Just Leave You High and Dry
Let's face it, a conventional clothes dryer can really put your delicate apparel through the wringer. Dryers can tear, rip, and stretch your favorite pieces of expensive lingerie. It can be devastating to spend top dollar on a gorgeous bra only to have it look misshapen upon washing it. Air drying your bra doesn't yield much better results. Bras left hanging in damp places such as basemeants and laundry rooms are often prone to a dreaded mildew odor. The more beautiful the bra, the more difficult it can be to wash. Embellishmeants and detailing such as lace and beads are easily destroyed by a conventional clothes dryer.
Poor Alternatives
Many women simply live with a misshaped bra, or worse, go without washing their bra in order to prolong the lifespan of their lingerie. Washing your bra on a regular basis is essential for good hygiene. Up until now there simply was no good option for expensive lingerie. All that changed with the invention of the Ricasol Bra Dryer 2.0. Don't be fooled by its small size, this dryer gets the job done without doing your bras in.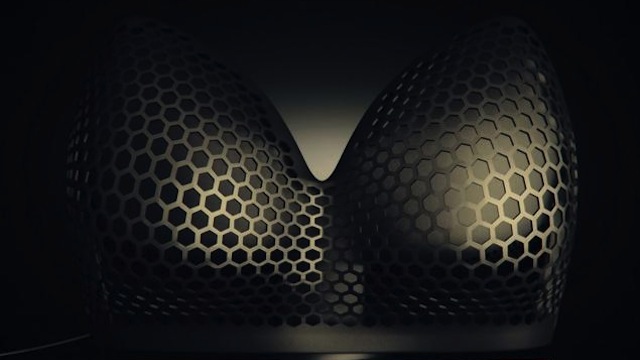 Ricasol Bra Dryer 2.0
A Bra Dryer Brings Bra Freedom
Finally, there is a way to keep your bras fresh and lovely. The Ricasol bra dryer is a unique contraption which utilizes infrared light to warm a bra and evaporate the moisture contained within the bra's fabric and the interior padding. The entire process takes less than half an hour. The infused heat penetrates the fabric without the bra going through a cumbersome spin cycle which can stretch and destroy the material. Once the bra is dried, it retains its original form and cup support, allowing materials such as spandex to keep their shape. Temperameantal structural components of the bra such as under wires and straps remain fully in tact.
You Will Love the Portability
The best feature about the dryer is its non-bulky design. It is compact and easy to store in a bathroom or laundry room. It can be tucked away into a closet when not in use. Next time it's time to wash your favorite bra, don't get bent out of shape about your bra losing its shape! Having the proper drying system for your intimate apparel means less time spent worrying about your favorite bras and more time spent living in them!