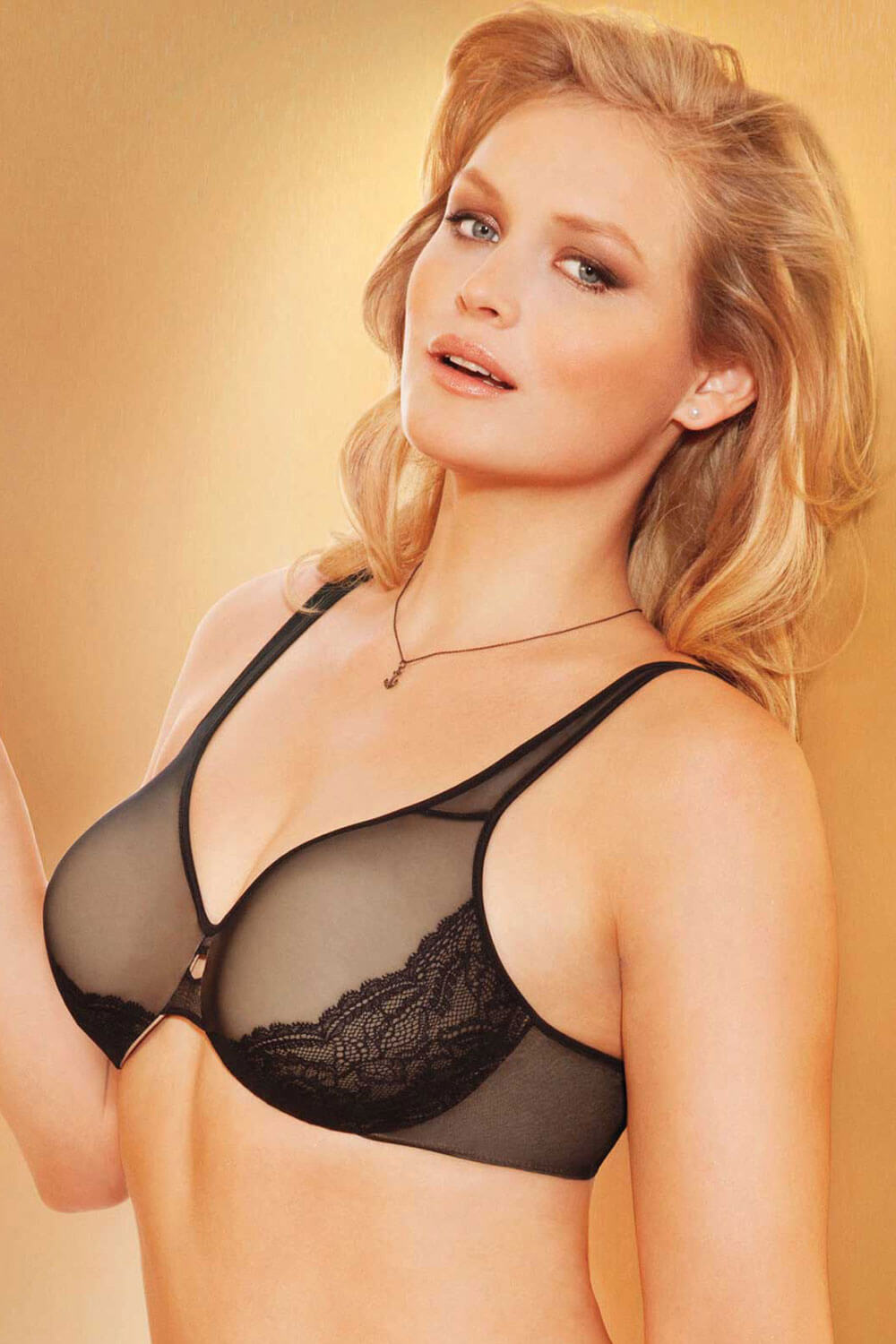 I'm going to review a recent purchase, Maidenform bra, the Lilyette Embellished Keyhole Minimizer Bra. When I fist laid eyes on it, its beauty and slender straps caught my eye. I wear a size 42D, so I was amazed that bras made for big girls could look so sexy.
The look It has underwire with a black lace overlay with a neutral toned under layer cups with black spandex sides and back. The front strap is a continuation of the lace over a neutral layer and at about the top of the shoulder, the strap becomes an adjustable half inch black satin elastic. The closure is in the back with three hooks lined up vertically in three columns spaced five-eighths inch apart for the perfect fit around your rib cage.
The Fit I'm very impressed with this bra's fit. I tend to have problems with extra flesh peeping over the edges of my bras. With this bra every inch of flesh sits nicely within its borders. I always need to adjust my strap length, because I'm short, so my bustline sits up high. Even though there's only half a strap to work with, I can adjust the length more than enough. The fit is perfect and the underwire doesn't cut into my flesh, which is another problem we big girls often encounter.
The Care I've washed it in the machine, which I don't recommend for garmeants with underwires. I did it once by accident and since then I've washed it by hand and every time I've washed it, I line dried it. Under those circumstances, it's held up very well. After many washings, it still looks new. I would definitely recommend this bra to others. It looks sexy with its delicate lace shell. It fits wonderfully on the full figure woman with its adjustable straps and nicely shaped cups. Most of all, I love its great support. I can attest to this because when I move, my bosom only jiggles a little, not a lot like some bras that claim to offer great fit.