In this era, women have learned that bras not only support their bras, but also to look and feel attractive. Due to this, there are several types and style of bras that are used for various purposes in the livelihood of different women. The balconette bra was designed in a more versatile manner to give women the chance to wear it regularly. It is incredibly flattering and also comfortable to most women. The balconette bra is comparable to the demi-cup bra and, therefore, many shoppers cannot tell them apart.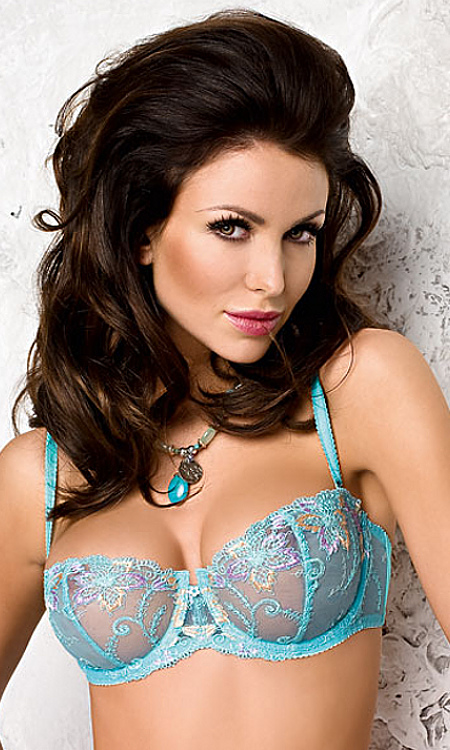 The added cleavage that the support that of a bra offers and creates an upward push to enhance the breasts' appearance to look fuller and rounder and, as a result, more attractive.
The padding on the underside of the bra adds more volume to the breast and increases the size of the breasts.
The firm support of the balconette bra makes a woman appear physically appealing and, in the same way, can be worn beneath any of the outfits.
There are also a variety of style, color and fabrics that the bra is made of making it wearable by almost any woman.
The balconette bra is not only supportive, but also appealing. Instead of having to choose between being stylish or gaining maximum support, a woman can have both advantages with a balconette bra. The best advantage of a balconette bra is its fascinating appearance as well as offer great versatility. It comes in different styles and colors giving women the ability to wear them and feel comfortable and confidence in themselves. The balconette style bra is a great investmeant for any woman as it can be worn by any woman with just about any outfit.
The coverage offered by this bra is brief and this makes it possible to wear tops with very low-cut necklines. However, this minimal coverage can be a bit of a hitch as the support offered is reduced. All the same, the support reduction is nearly negligible and still makes it possible to wear on a regular basis. This negligence is brought about since the support comes from the band and also the bottom. Because of this, the balconette style bra is worn for various occasions and with any outfit. The biggest challenge would come about when you need to per take in physical activity. This is because more support is needed.