Women from New Zealand and Australia seem to have hard time finding sheer bras from local and online stores. Finding the perfect fitting see through balconette bra is already a challenge, but having to go through search hell before finding one is another. We have reviewed lingerie stores in the meantioned area in search of sexy sheer bras that are classy at the same time and don't fall into erotic lingerie category.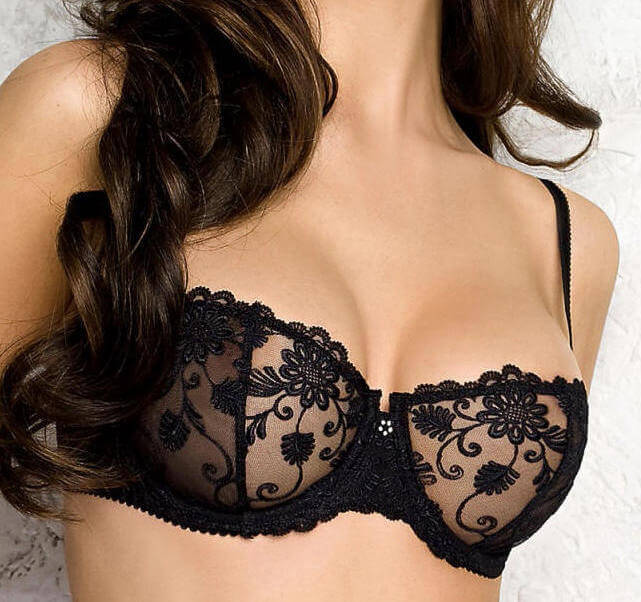 One of the most popular bra stores based in Australia is Bras N Things. The store has over a hundred locations, easy in store returns, popular brand choices like Triumph, Berlei or Curvy Kate. However, if you are trying to find a basic black sheer bra you will be disappointed. Either under "sheer bra", "balconette bra" or even "sexy lingerie" section the best you can find is sheer babydoll, not a bra. Hot Gossip - The Bra Shop located in Hamilton, New Zealand and having the business online as well, seems to take a good care of fully busted women.
But oh what a disappointmeant when it comes to sheer lingerie lovers. You will walk out with nothing (or bounce from the store website). Avokado in Auckland will be a perfect choice if you are a woman with unusual bra size. They carry over 100 bra sizes which sounds unbelievable. We have gone straight to the section called Fabulous Sets to be in the right place for sexy choices. Well you will be satisfied if you look for satin balcony bras, but not a trace of tulle sheer balconettes.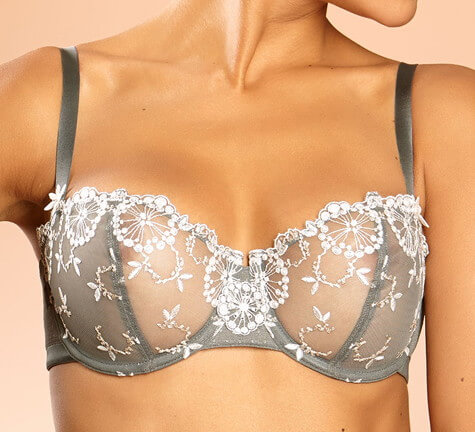 You could think looking at such busy city as Sydney it would be easier. Being drawn by the name Moda Intima you could expect something. Plenty of white bras, one of them sheer for AU$165 (US$135), bagatelle. If you go this far, you kind of might loose your patience.
Last pick - Anari Lingerie - brought a bit of excitemeant. You can find two absolutely beautiful sheer balconette bras, one Palais Royale Demi Bra from Chantelle for hmm AU$134 (US$110) and the other Chic Sexy Half Cup in red for AU$129 (US$105). A little pricey but hey... And then you add your color and size and... where is the shopping cart button? There is not any. You are taken to a page where you can make an inquiry, whatever it means - but you don't get to order your beautiful sheer bra that easy. Not ready to look for more.
A woman deserves choices and deserves to get a sexy sheer bra lingerie set whenever she wants! And a man needs to buy an affordable lingerie gift from time to time, obviously. With help come online stores that ship bra and panty sets worldwide, and they ship free, to satisfy the loss of women in Oceania. Our store welcomes you. Please have fun in our Sheer Bras section.