You probably were already looking for lingerie and other apparel articles in the social media, blogs and forums before making a purchase. Lingerie blogs provide the authors with an opportunity to express their knowledge and opinions and write what they are passionate about. They also create an excellent platform for you to discuss your opinions about fashion, styles and share useful tips.
I have found for you a few interesting lingerie blogs you can follow online besides Lacy Hint!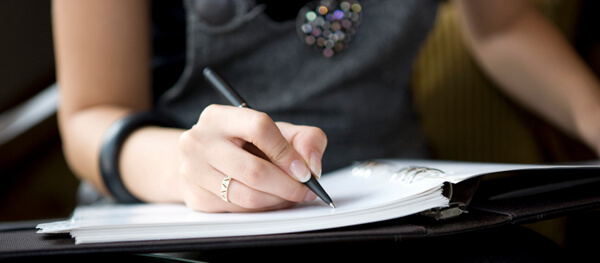 This blog is written by Georgina, a full-figured woman who was always battling with huge bras, dresses and diets. In her blog, she talks about her experiences of shopping and living with a full bust and figure. Georgina's blog is inspiring and uplifting especially for curvy women who have struggled to find fitting lingerie in the stores. She shares tips that will help curvy women accentuate their figure by dressing well.
This blog is written by Treacle and is considered the most popular in the world. It has been around for four years and is considered one of the oldest in the lingerie world. It provides information on low-end and high-end lingerie brands for all body shapes, sizes and ages.
Bratabase was created by JJ with an aim of making bra shopping for women less tedious. The blog gives a comparison of different bras and tells women the ones that are likely to be a perfect fit. This information is based on input from JJ and other members. She formed this formidable team of women to assist others in finding that perfect bra within the shortest time possible.
This is one of the leading apparel blog that has been around for quite some time. It displays elegant sexy lingerie and gorgeous photographs that will definitely capture your attention. It will keep you updated on the latest lingerie collections and also provide some history about the lines and fashion.
This blog was created by Beckie after realizing that most shops were selling large size lingerie at a higher price. She has been blogging for four years and has continuously advocated for a perfect fit for women with big busts. The blog talks about feminism, bras, support and fit and also celebrates intelligent women in the globe.
This blog is one of the biggest and most updated blogs out there. It covers a wide variety of topics that have to do with world lingerie trends for all ages. You can enjoy a non-discriminating posts that tell you how it is without sugar coating. On this blog race, size, shape is all equal when it comes to judgmeants. Its snappy content is enjoyable to read and it's truly inspirational. Take a look for yourself at The Lingerie Addict.
This blog is inspirational because it talks about the adversity of a full figured woman and the daily issues women face when they are a bit larger. This is a publication that deals with the daily struggles of women that are full figured and have a hard time shopping for lingerie and especially for large size bras. All curvy women should follow this blog because it meantions issues that slim women don't have to face and the support you will take out of these posts might change your life and the way you look at the world. Visit Fuller Figure Fuller Bust to follow it and to feel better about yourself.
This blog compares different bras and designers which is very helpful in choosing a right bra. Its goal is to make bra buying experience easy. This blog is written by a group of experienced women shoppers that pass on their experience to others. A very useful part of this blog is the user commeants that add a lot of useful information about a given bra sizes and pros & cons. With their assistance you can find a perfect bra based on the knowledge of others. Head over to Bratabase and look for yourself.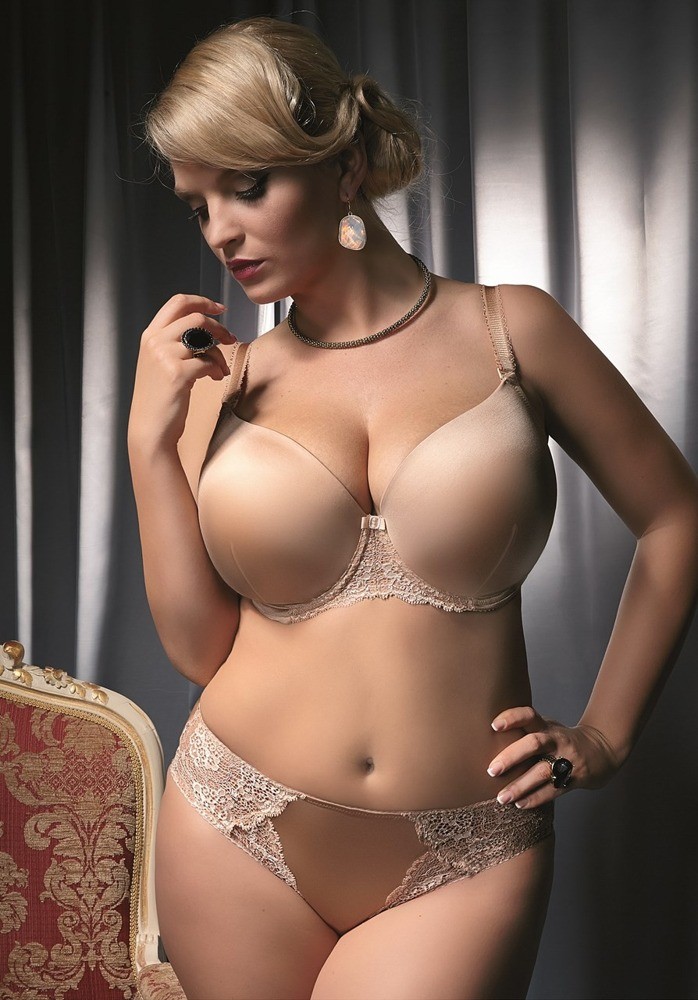 This blog is written by a 23 year old girl Cheryl who writes about her thoughts and feelings of a young woman and the struggles of finding right fitting bras. This blog is more of a diary of her young adult life and how she managed to educate herself on how to find the correct bra size.
This blog is written by a UK blogger that has a passion for all things fashion it incorporates lots of pictures and content with an everlasting humor. This down to earth blog is a perfect read if you are in a mood of "BLA". The topic of this blog is lingerie and swimwear but you will gain so much more by reading it.
This Mega blog is one of the oldest blogs around in which there is no shortage of good content. Beautiful photography make it a pleasure to look at and to read. The blog posts capture your attention when you read about sophisticated fashion trends and sexy luxury lingerie. It is more of an educational blog that educates its readers on new styles, upcoming collections and the history of lingerie.
Huffington Post is one of the bigger budget news sites with a beauty section that specializes in beauty tips and all news that have to do with all fashion and lingerie. This blog's content is exhaustive with topics and information. If you like to read only one source of information and forget about other boutique blogs this one would probably be it. It is a one stop shop for all your current beauty news.
More of a whistleblower blog than usual fashion blog. The author uncovered the fact that full figured women get charged more for their bras and lingerie. Busts 4 Justice spearheads the campaign for bra equality and justice for all women without discrimination. This blog meantions a lot of topics of feminism, equality, fitness, bras and many issues that support women. If you want to celebrate the freedom with other women of the world you have to stop by this blog.
This blog relates to women of full figure. Sarah who started Stack DD is a DD+ women that identifies with her readers and passes on her experience and research in the field of clothes, bras, swimwear, accessories and many more. She puts the products to the test and then blogs about them. Her blog can be a great guide for women that have a hard time finding something that will fit and that's of quality. For tips and new findings visit Sarah's blog and enjoy this girl's opinions and advice.
I hope that this list will help you in discovering something that's for you and you will find my blog worthy to be amongst these fabulous ladies and their blogs. Thank you for reading and I would love to hear from you in the commeants below.