The closer to the summer, the more options you have in swimming suit departmeant. However, don't wait to the last minute! Good styles are always sold out quickly. Besides, it is always a good idea to have multiple bathing suits. Lacy Hint will not leave you alone in the depth of never ending choices. Last week I have introduced to you great options at Spurst. This week I can't go on without exposing www.lagunafitness.com with its awesome handmade swimsuit ideas from California!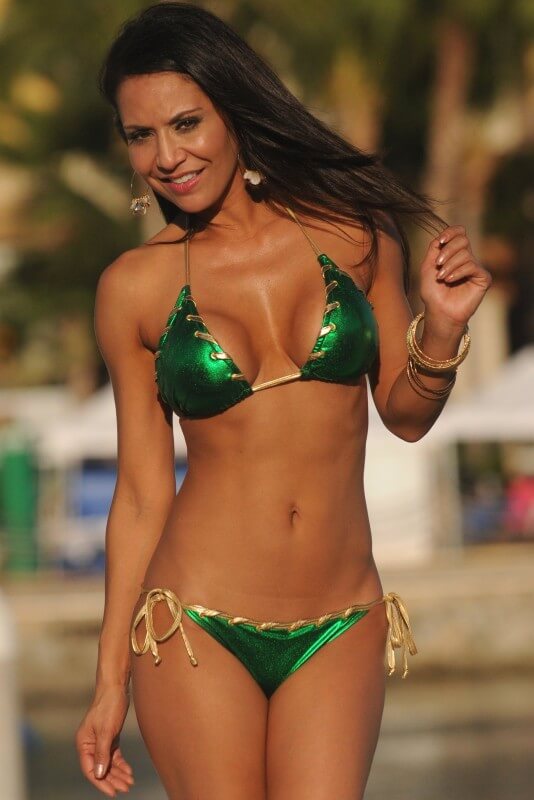 Starting from two pieces, my attention has drawn to sexy green metallic party style bathing set. Haven't seen much of it in previous years and who doesn't like to stand out on the beach. Unique gold braiding will get you plenty of attention. This style is padded, however you can wear it without inserts too.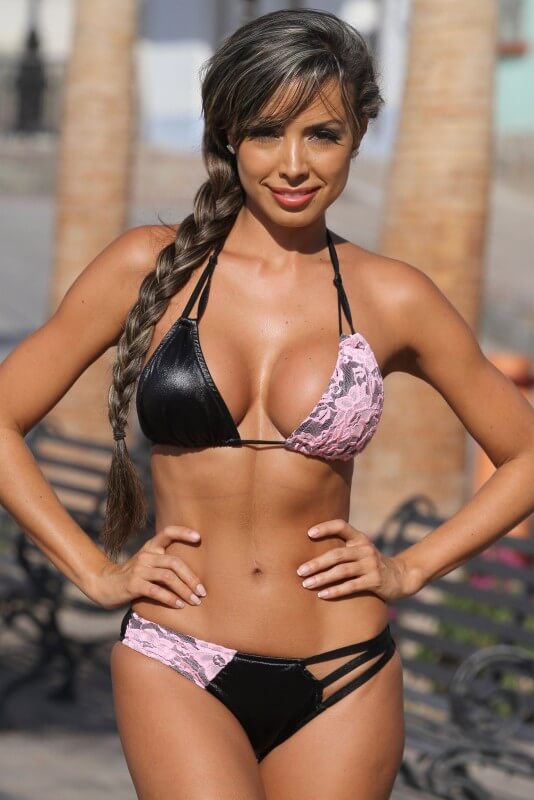 Either you already have that tan or not, Le Cabaret Lace Bikini set is really something else. In the summer sun rays this combination of black nylon and lycra leaves an impression of sleek leather. Together with pink lace you become sexy and innocent at the same time! I love pink and black combination!
One piece bathing suit with open tummy area has its magic. You still have time to work those abs before the beach season. Extremely sexy swimsuit, shows plenty of your body, but stays securely in one place. I love this hot style. Its regular price is $89, but if you hurry you can get it at better price $69.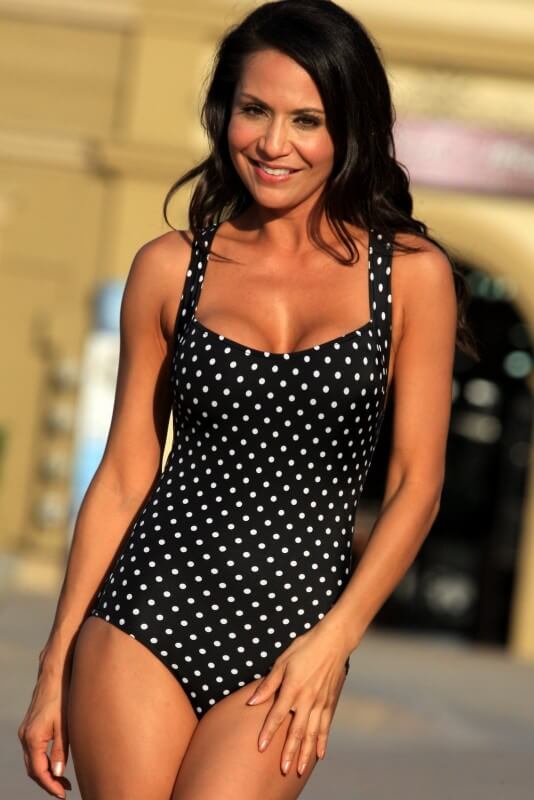 I have a feeling the retro and 50s swim styles will be a big hit this summer season. The old school style with modern quality and smooth feel is what we will look into in the nearest months as well. Check the dots double crosser with wide straps, deep neckline and full coverage bottom. Very original style at reasonable price of $104.