Most bras that you buy online are great and fit just as they say will fit. But there are a few occasions where what you receive is not exactly what you are expecting. I ordered the Floral French Balconette Bra by Sophia Theallet for $59.50. I figured the bra would fit, but still be a little uncomfortable as many many bras are.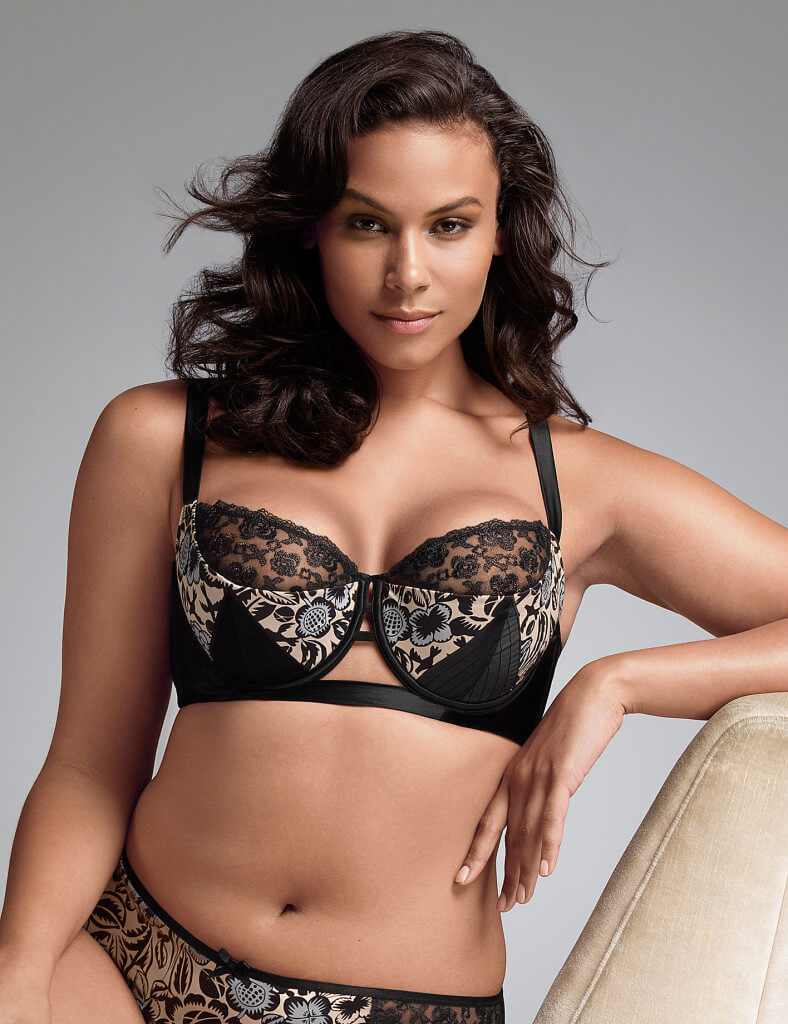 With most underwear and bras you have some amount of irritation. But when I wore this one, I was utterly amazed. I had no irritation or discomfort. unlike other DD balconette bras. With this bra, it does really give you the comfort it says it does. It made my breasts look great as well as gave me wonderful support. I was pleasantly surprised with the quality as well. The material is smooth and stretchy and feels silky to the touch. The elastic band that is in the front, I thought was purely cosmetic, boy was I wrong! That little band helps to keep the bra in place and looks nice as well. The hook and eye closure is padded and has 4 hooks. With a wide sheer mesh back and sides, I feel completely secure in it.
The look is sexy and a bit fun all at the same time. The rich floral print is what drew me to it in the first place. But the touch of lace across the top of the breasts gives it that sexy touch every woman wants. Usually bras that are comfortable aren't necessarily sexy. I ordered a 46 DD and it fits like it was measured and made just for me. I am so pleased with the fit and comfort level it provides. And the price is more than reasonable for what you are getting. The way it makes my breast look, is also a major plus. Perky and round is the goal that every woman is trying for. With this bra that is what you get.