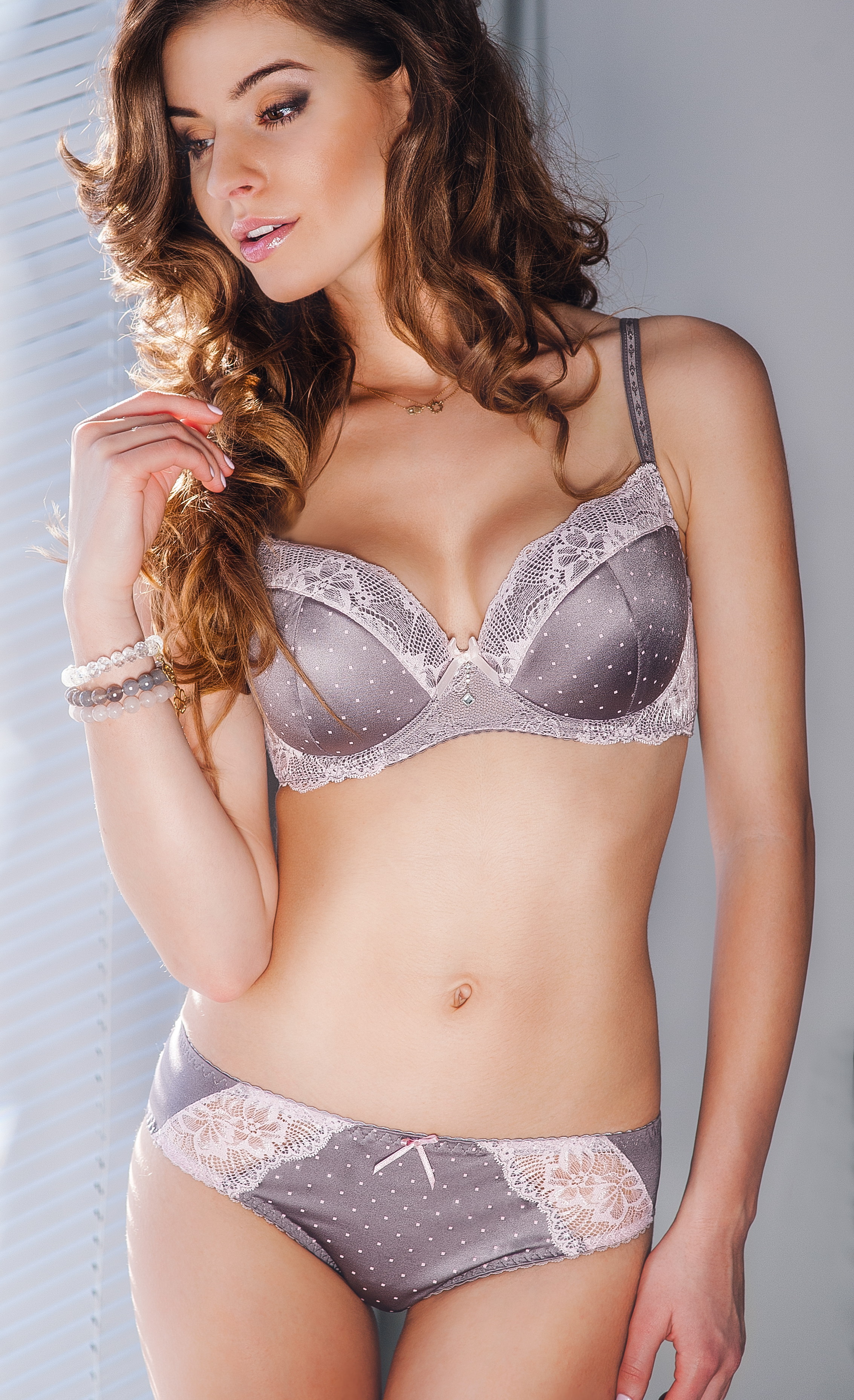 What if you were a woman with a bra size 32DD (and you just found out why a 34D felt so uncomfortable on you) with a breast skin that already lost some elasticity. You have medium size extra skin under the armpit and as many women after 40, you do not really wear a push up bra. It is not an easy task. Women with 32DD cup and full and firm breast will easily be happy with any non-padded or sheer bra, but DD cup does not automatically mean all the busts look the same.
This woman had wide breast set with not so much breast tissue and it is hard to get away without any padding. Of course, for the peace of mind I have introduced couple of desirable unlined bras, to help the customer understand that padding is nothing to be afraid of, if the padding is not drastically uplifting, but helping to fill out the top part of the cup. Another issue is the bulging that most bras create under armpits of middle aged women.
There are two options - either pick a bra with a band too loose (which I strongly don't advice), or a bra with a wider band that can hide some of that skin excess. After careful selection I was able to help my customer pick a push up bra with removable padding, that had a bra band wider than the usual styles (yes, it is hard to find a bra with 32 band that is wide, usually bigger band sizes have this feature).
Perfect Choice was a Push Up Bra
My customer was happy with Daisy Grey and Pink Lace Push up Bra from Ava Lingerie and matched it with bikini panties. The bra's triangle shape center bridge and wider band are features she needed. "This is it!" - she said. There is nothing more rewarding than a customer who makes a bra purchase without a hint of doubt.