If in any setting a vague French sounding word is meantioned (Read-lingerie), our brain jumps to the obvious conclusions:
It's going to be extravagant
Too fancy!
Gaudy and outrageous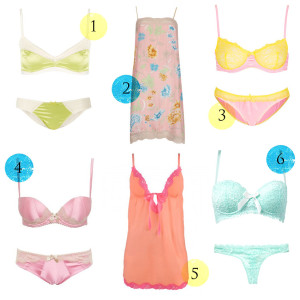 But mostly it will panic, and tell us it's going to be gosh darn expensive. When we think about buying quality lingerie, our wallets start cramping up because in our heads we have positioned classy underthings for the Blair Waldorfs of this world. Well, I am here to tell you that all of the above is true. But it's okay, there are other brands that cater to us middle class folk, and guess what? The products are amazing and will make any normal Nancy feel like a Queen B.
Gap Body Lingerie?
I know I know, Gap is synonymous with boring and the 90's but you will be delighted to hear that, they carry everything from lingerie to lounge-wear and whatever fits in between. Gap has well made products that last a lifetime, they have a wide range of sizes and a variety of designs but the best part is their excellent return policies and constant sales.
TOPSHOP
Topshop underwear section is extremely under hyped! They have really adorable pieces alongside really edgy lingerie. They have a huge range of high-waist undies, and you can buy separate items if matching sets aren't your style (believe it or not some girls prefer to go mismatch).
FOREVER 21 Lingerie for Real?
Yes I am aware of the fact that forever 21 clothing has been referred to as condom clothing (wear it once and then into the trash it goes) but astonishingly they have done an excellent job with their underwear collection. The products are cute and cheap, which is what every girl wants and they last quite a bit of time which is an added bonus.
AERIE
Dupes for PINK underwear from Victoria's Secret can be found here, but a decent price. They made headlines earlier in the year when they announced a no-Photoshop campaign which helped boost the brand name and also their sales. If you go onto their right now, they have a buy one get one 50% off offer going on and I am sure their lingerie is selling like hot cakes because their underwear is the perfect combination cute and sexy. Buying lingerie shouldn't break our banks and we must not consider it as a chore or a mission. The idea of 'reasonable price' is different for everyone, and with these 4 brands you can at least look at lingerie that will make you feel cute, sexy and most importantly not broke! I am not saying it's not a good idea to splurge every once in a while on a nice negligee from La Perla or a killer push-up bra from Victoria's Secret, but for in the momeant, everyday purchases, these outlets with their delightfully economical underthings, are the way to go!