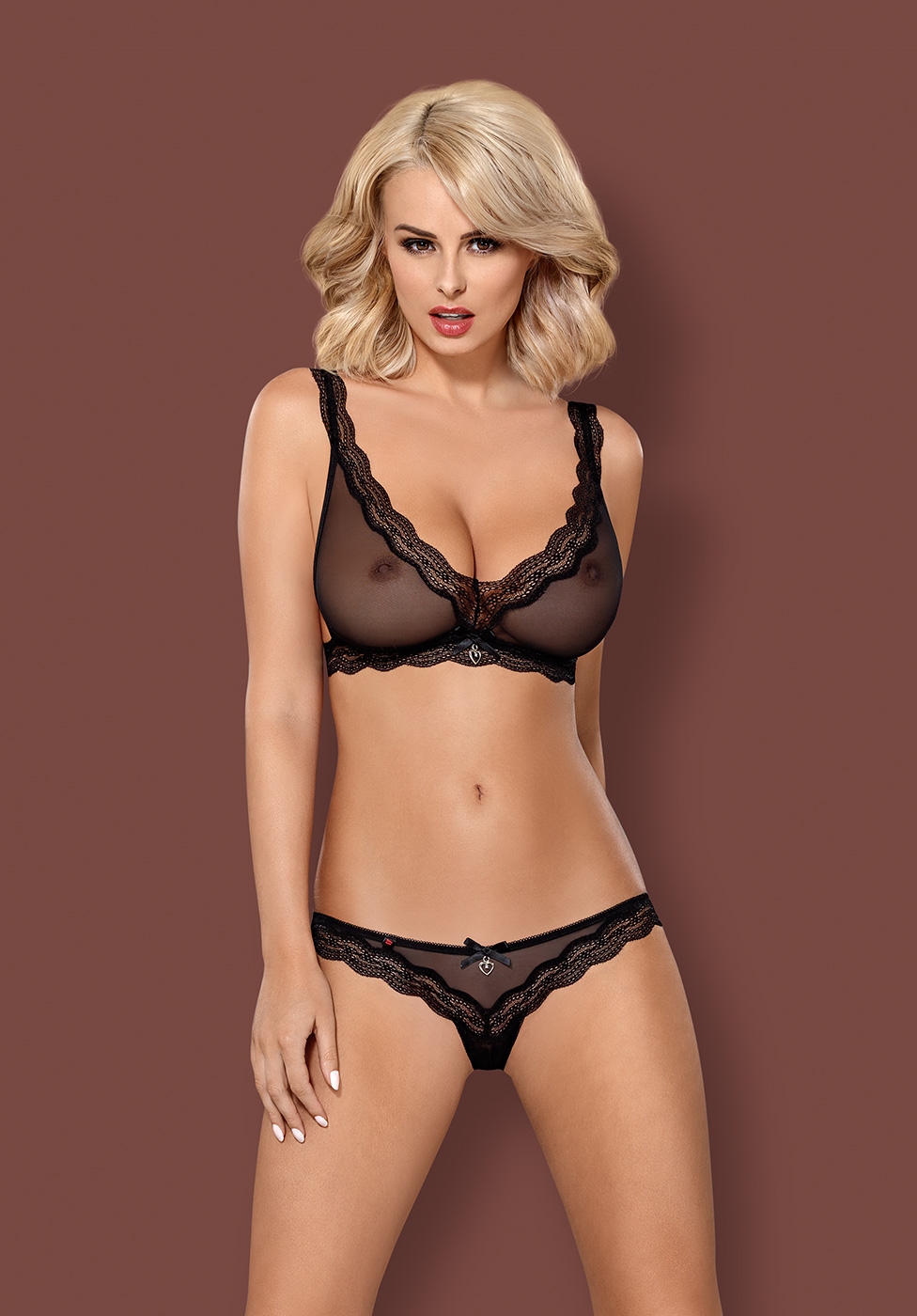 This customer was an about 5'2 woman with a big bust and small hips. Many times women with very small bottom and slim waist, and quite an impressive big bust size have trouble finding best looking and fitting bra for their body type. You would go for a smaller band size as the waist and overall body size can play with your mind. And it wasn't different in this case. Optically it was hard to believe this woman's band size can be as big as 34, as she stated.
Nevertheless I adore my tape measure and ALWAYS use it first and do not try to figure the size out. This woman indeed was a size 34. With customers with big bust who's bust is proportionally much bigger than their bottom, it is very important to be careful while suggesting bra styles. They do not want to look bigger than they already are. Luckily, the body type most of the time makes it easier as there is no padding necessary.
The best choices are unlined bras that have only one layer of fabric, preferably with lace or other fabric patterns creating a V shape on the chest. V shape in any contrasting color will optically polish the look and minimize then difference between big bust and small hip size. Thin layer of full coverage bra would be a great asset asset too.
Final Bra Choice for Big Bust & Small Hips
My customer loved and looked the best in slimming black color with black and red V shape lace insert. It is a full coverage style from Gorsenia basic collection - a totally padding-free bra proven to work for full busted women for many years now. As the bra has wider straps, wider band and extra row of 3 hook and eye closure, I am sure, it will provide a super support for her heavy breasts. My customer picked the Florence Black and Red Lace Full Coverage Bra in 34G with matching panties, made from identical super thin black fabric, in size S. I think she made a great choice.