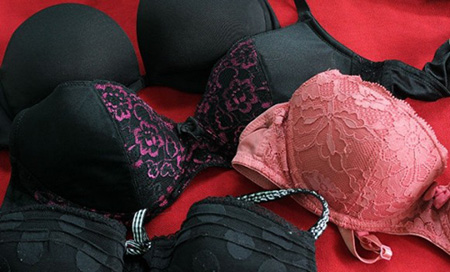 Lingerie, when correctly chosen, fits the body perfectly and increases the allure. It flatters a woman's shape and makes them feel like they are the sexiest ones on the entire planet. This transforms every woman into a very sexy sight. Lingerie must always highlight a woman's critical features and conceal those she would like to keep hidden. There are vast styles to choose from, regardless of whether the lingerie is for the bedroom or daily dressing purposes.
This post will discuss the correct process of acquiring that excellent piece
Understanding your style There is a brassiere for every woman out there. It doesn't matter if they're looking for killer cleavage exposure, padding or lift; everything is available. Therefore, every woman must understand which parts of their bodies they need to elevate or fade in. There is lingerie that will lift the boobs and some that will boost the size using padding. The aim is to provide support and hold them in place, there is something for that.
Structure and Support There are cami suspenders for those that need some support. If the aim is to add to the structure under some tight-fitting clothes, there is everything for that. For example, the use of power mesh panels creates a flattering effect while providing a smooth silhouette and light support. The fastening is the hook and eye design.
There are cups that provide the uplift and support by using extra padding. These types of supports are common bedroom accessories. If you need to enhance your curves, there are vintage-inspired designs that will do just that, perfectly. We have incredible masterpiece was pies that highlight the waist and flatten your tummy. There are also corsets and basques that apply lace-up backs and light boning to boost the illusion of a sexy waist.
Sexy, alluring Lingerie There are infinite options when it comes to sexy bedroom attire than is imaginable. There are erotic-style brassieres that are excellent in framing small breasts and creating a revealing-cum-teasing allure. If aiming for figure toning, we have slinky chemises and the sexy body stockings play the role of showing off the body perfectly. Babydolls are best for curvy women who want to highlight their boobs. They have lace skirts and sexy chiffons that swell up the areas that a woman is not happy with. There are also aprons which work for the skimpy woman by showing off their curves while covering their middle.