Clogs became popular in the 70's with the famous Dr. Scholls style. The style had a decline for a while, but is now becoming one of the most popular styles again. Yet the question remains on just how to wear the shoe when colder weather hits. Clogs with socks is that even possible?
Ideas on How to Wear Your Clogs With Socks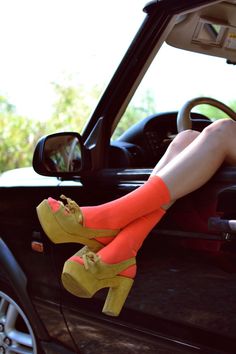 Clogs with socks is completely possible and has become a popular way to wear the style by fashionistas. Wearing clogs with socks can give you a new way to spice up your outfit. By wearing warmer rich colored socks in the fall such as deep orange or chocolate brown you can add a fall flair to an already existing end of summer outfit. Why not pair clogs with white longs socks to create an early summer beachwear outfit? In the Spring light colored dress socks paired with your favorite clogs can add some spunk to a favorite dress or easily bring your favorite pair of jeans out of winter style and into the spring. With a little creative thinking you can add a touch of fun to any outfit. Still not sure about the clog? The clog can be a fun, comfortable, easy to wear a shoe. A good pair of clogs can be worn from season to season and wore dressed up or dressed down. A simple pair of black clogs can be worn with jeans, dress pants, a dress or even shorts or a skirt and can easily be paired with a pair of socks or tights making them a woman's best friend to have in the closet.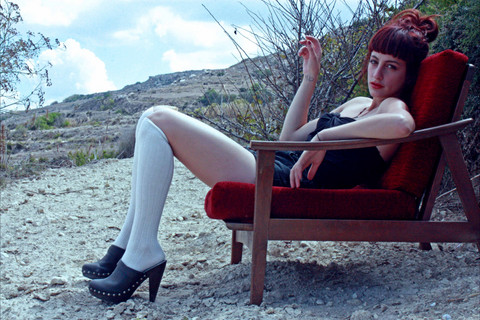 Isn't black your color of choice ? A nice cream color or brown clog can also serve as a year long shoe that can be worn in multiple different styles. But you don't have to stick to plain Jane style. With so many different colors and style options available now, the possibilities are endless. Clogs today are not the same clogs of your mothers time . When searching for the perfect pair of clogs for you, keep in mind that not only do you want them to look good but you also want them to feel good. Make sure the shoe fits good on your foot and that you are able to walk around in them without them slipping off your foot. Another thing to consider - if you plan on wearing clogs in colder weather with socks or not? If you plan on wearing socks with your clogs, make sure you have some room so the shoe isn't to tight.