I was blessed with breasts that do not fit most of the sizes sold in a typical departmeant store. I am not able to buy many quality bras at a low price because there are not many offered for my size. Because of this, I usually shop at Macy's. However, recently I have found a bra at a british online store Daramis Bisou, that shipped it to me within 10 days. It is Penguin Moulded Bra from Mimi Holliday collection.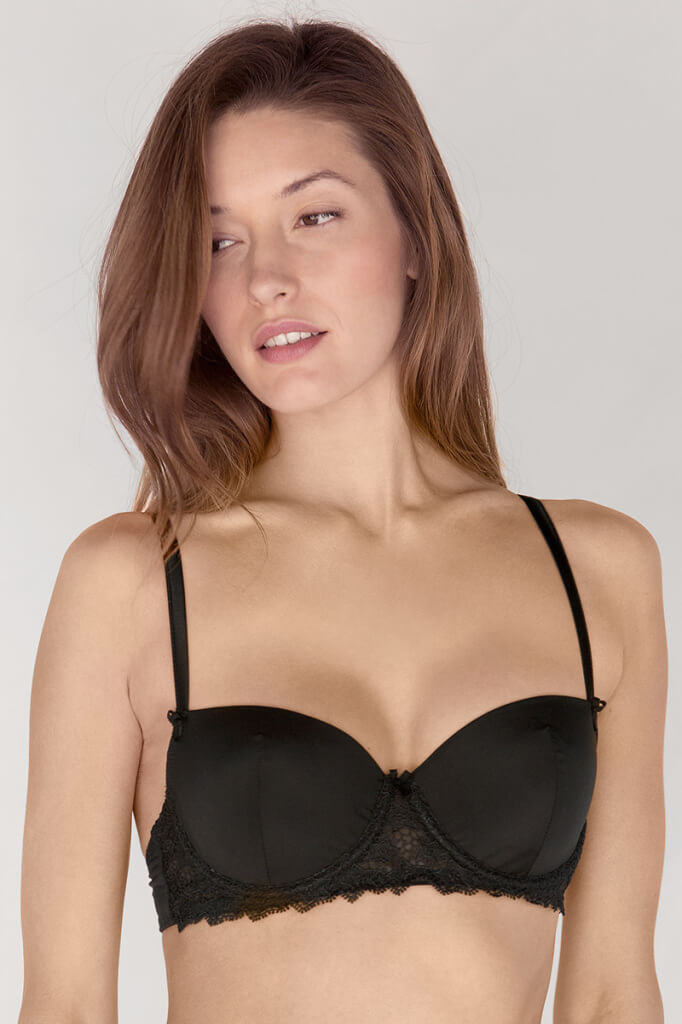 Bra Specs: Daramis Bisou is the brand of bras. It is a black, silk, and lace bra. My size is 38D and I purchased it for about $88. I wear this bra when I want to feel extra pretty but still get all of the support I require. Spending a little extra to find quality bras is essential to finding one that provides me everything I need and will last a long time. Pros: It gives me plenty of support. I never feel any back pain when wearing this and it fully covers my breast, which can be hard to find in cheaper bras. It is a very pretty bra and I can not only get support but I also feel pretty when wearing it.
The great thing is that I can wear it every day or for special occasions. Even though it was made with satin and lace, it does not show through my sheer clothing. All you see is smoothness from the outside. I would recommend this brand to my friends who have larger breasts if they are looking for support and style as this definitely provides both. Cons: I do wish that it was a little less expensive. Because of the sizes available and the quality, it is worth it in the end. It may feel like a lot for a bra but sometimes you need to pay a little bit more for one that will last longer and provide enough support. After a while, the fabric does begin to get old, but that happens with any lingerie.