There are many different types of fashion designers around the world. Generally stated, they are all innovators and artists, though a wide variety of personalities, muses and longevity exist within the creative, tightly knit sphere of fashion. Discussion of these individuals and their resulting brain children can best take place by first dividing them into categories in an effort to better appreciate the ideals behind the brands.
Different types of fashion designers
One of the first different types of fashion designers are the Narrators. Collections created by such people as Vivienne Westwood, Alexander McQueen, and Yves Saint Laurent are as unique as the individuals themselves. Many of their clothing lines are dramatic as if made for the stage, telling tales of fantasy, romance or adventure to aficionados of their work. Characterists are those designers famous for their incomparable muses, namely the people they create their clothing for. Gianni Versace, Oscar de la Renta and Donna Karan are well known around the world for designing lines for people who are the stars of their own lives.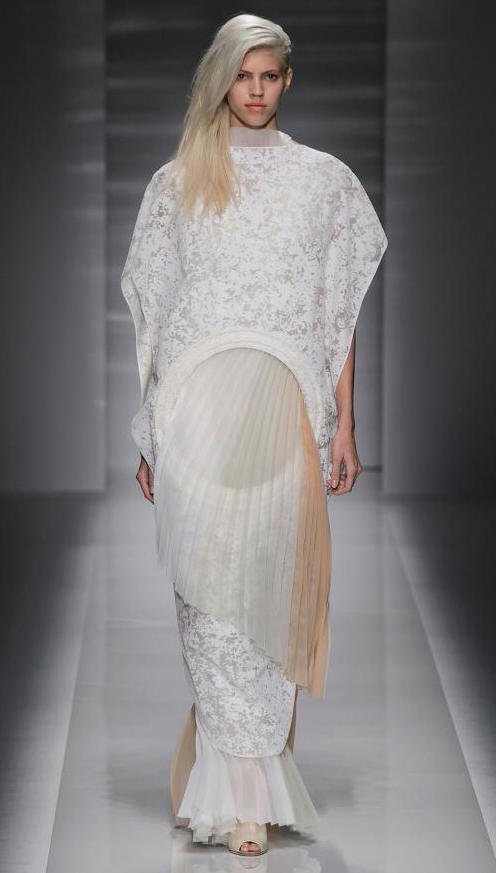 Fashion dress by Vionnet
Another different types of fashion designers would be those falling under the label of Personality. These people create uniquely vivid brands that show how hard they work at their own personal transformations. Designers such as Victoria Beckham, Gwen Stefani and Tom Ford all belong in this group. Aspirants are those designers with the greatest ability to tap into the spirit of the time and express themselves in long lived international brands. Whether the customers are aware of it or not, designers such as Ralph Lauren, Calvin Klein and Giorgio Armani create styles as much for who their clients are as who they want to be.
The Conceptualist is a different type of fashion designer who certainly stands out among a crowd. Their work could easily be called modern art and it tends to make a statemeant. Fans of Viktor and Rolf, Margiela, and Hussien Chalayan tend to be literate in history and construction as these subjects lend themselves to equal appreciation for the clothing lines of the Conceptualists.
Post Modernist fashion designers develop unusual lines that are generally for the momeant and do not always last. Creations belonging in this group are appreciated hand in hand with pop culture. Walter van Bierendonck, Jeremy Scott and Ann-Sofie Beck belong in this category. The seventh category of different types of fashion designers are the Technicians, the scientists of fashion. They enjoy branching out and experimeanting with unusual materials, creating clothing lines with the future of the industry in mind. Some of the Technicians of the fashion world include Christopher Kane, Mark Fast and the incomparable Vionnet. Lastly, the Artisans are those designers with narrow specializations existing within the framework of tradition, design and construction. Tailors are the purest of the Artisan group, creating modern clothing with respect to the past. Angela Missoni, Paul Smith and Mr. Pearl are part of this group.